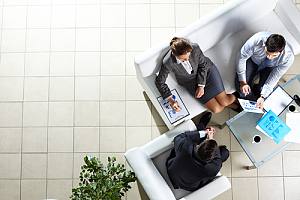 Anticipating your company's growth and preparing to adapt is necessary to scale your business. Scaling businesses requires careful planning and knowledge about the company, the industry, and potential opportunities for both growth and cost-saving.
Before beginning the planning process for scaling a business, it is important to leverage all available resources. Working with a certified public accountant (CPA) opens up a number of opportunities. At Diener & Associates, we pride ourselves on offering the highest quality of services to our clients. Our goal is to make scaling your business as efficient and profitable as possible.
CPA Services We Provide for Scaling Businesses
Scaling a business takes careful planning and consideration. The experienced CPAs at Diener & Associates are here to assist you in the process. Our consulting and planning services aim to provide you the best, and easiest, scaling process.
Due Diligence
Due diligence when scaling a business can help to identify and avoid any growing pains. By utilizing the help of the professional CPAs at Diener & Associates, we ensure a deeper level of protection. Our services include a deep analysis of the business and any risks associated with scaling a business.
Entity Restructuring
Entity restructuring consulting services can help to realign business goals when scaling a business. At Diener & Associates, our services aim to save money while restructuring and redefining business goals. We mitigate liabilities to allow your business to grow and evolve without unnecessary complications.
Mergers & Acquisitions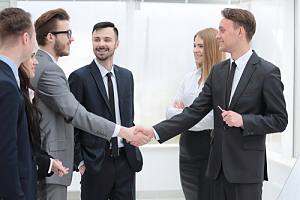 Mergers and acquisitions are ways a company can quickly scale by increasing available resources. However, M&A actions are rarely simple for growing businesses, and often require expert guidance. Working with a qualified CPA can help to minimize the stress and maximize value for businesses. At Diener & Associates, we offer M&A consulting services to aid companies in a smooth transitionary period.
Tax Consulting
If you are in the process of scaling your business, it is important to know of any tax changes that could affect your process. Tax law frequently fluctuates and is difficult to navigate for business owners who do not have the resources to dedicate to staying proficient. Enlisting a practiced CPA will help you stay up-to-date on these changes and help you find the most advantageous tax position. Diener & Associates offers tax consulting services to help aid companies minimize their tax liability while staying compliant.
Tax Planning
Tax planning involves structuring your business to retain as many of your hard-earned profits as possible while staying compliant with the law. Scaling businesses requires limiting tax liability and assessing changes that come with growth. Diener & Associates' experienced CPAs help growing businesses stay informed on their position and how to maximize profitability using practices such as investment options, detailed recordkeeping, and tax credits.
Succession Planning
Planning for successful long-term management of your business and your legacy can be difficult. Working with a CPA can bring many advantages to ensure your work and success endures and is profitable. The qualified CPAs at Diener & Associates can help ensure your business's longevity as well as rewarding you for your success.
Exit Strategy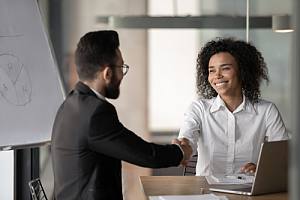 Growing businesses often look to go public to sell shares as a way of increasing their profitability. Diener & Associates CPAs can help your company prepare an exit strategy for an initial public offering (IPO) which maximizes your business's value and plans for long-term rewards when you are ready to leave. Our CPAs are also well-versed in preparing exit strategies in acquisitions to give you the best position possible when selling your company.
Stock Strategy
Having the proper knowledge on how to issue, manage, and consolidate shares can lead to strong business growth. When working with stocks and scaling a business, utilizing the help of a qualified CPA can lead to reduced risks and maximized profits. The CPAs at Diener & Associates offer stock strategy consulting to inform and educate owners about the value that stocks can bring to a business and how they can be effectively used.
Work With Diener & Associates
While careful and strategic planning needs to be done when scaling a business, you don't need to work at it alone. The experienced CPAs at Diener & Associates are here and willing to help. If you're ready to receive high-quality CPA consulting and planning services, call us today at 703.386.7864 or schedule a consultation online.