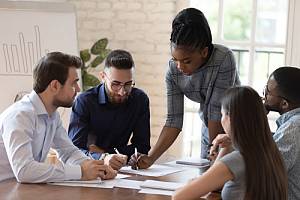 Diener & Associates has been helping business people become more successful since 1989, when Mike Diener opened his office in Falls Church, Virginia after a successful career as Director of Accounting and Finance in a government contracting firm.
Diener & Associates brings the personal touch, responsiveness, and savings of a small business with 11 employees while providing the professional efficiency needed to handle the complex financial issues of million dollar client businesses. The emphasis at Diener & Associates has always been, and will always be, to operate as a trusted advisor to our clients. We strive to become a partner with any business we serve. Our diverse client base includes service businesses, associations and non-profit organizations, government contractors, building trades, retailers, and professionals.
We use our passion, honesty, and resourcefulness to achieve lasting results for our staff and clients, and to provide personal growth for our people in a fun and rewarding environment. Our growth is tied to our staff's and client's growth. We are successful when our staff and clients are successful.
Our commitment of delivering high-quality products and services to our clients is reflected in the relationships we have built within our community. Mike Diener has been twice voted "Business Person of the Year" by the City of Falls Church. In 1994, he received the "Pillar of the Community" award from the Greater Falls Church Chamber of Commerce, and in 1997 was honored with a commendation from the Virginia House of Delegates.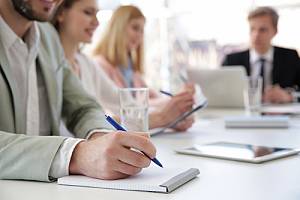 Members of our firm are deeply involved in our community as well. Our members work with the Chamber of Commerce, the Business in Education Partnership, the Tinner Hill Foundation, and the Falls church Housing Corporation. Diener & Associates co-sponsors an annual food drive to help benefit Food For Others, a community-based food bank.
Our greatest reward for a job well done is the satisfaction and referral from our clients.