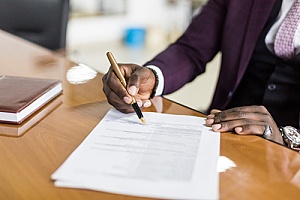 One of the biggest challenges for businesses that work on government contracts is the negotiation process. Government contract negotiation requires an in-depth understanding of the processes for certain government agencies. Diener & Associates can take the stress out of contract negotiation for you by assisting your organization through the process. We optimize our negotiation measures to help your organization meet its financial goals while obtaining its desired contracts.
What Is A Government Contract Negotiation?
A government contract negotiation is an exchange between a government contractor and a government agency for goods and services. Contract negotiation takes place during a government contract proposal when an organization chooses to negotiate the price, scope of work, or other aspect of a government contract. The certified public accountants (CPAs) at Diener & Associates can assist you with your contract negotiation processes to ensure you are able to make appropriate offers that give your organization the best chance at procurement.
Aspects Of The Government Contract Negotiation Process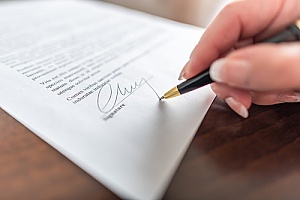 A government contract negotiation can become rather complex. Understanding the different areas of interest for government agencies as it pertains to government contract negotiation is essential to increasing your likelihood of receiving desirable rates and realistic project deadlines. Most notably, the negotiation process is likely to include:
The price for services/goods
A description of the services/goods
The project length and schedule
Contract modification negotiations
The key to successful government contract negotiations is understanding the balance between fair prices, reasonable work requirements, and the length of the contract, while not providing a quote that is too low, does not return the profit you are hoping for, or is too long to reasonably complete on time.
How To Successfully Negotiate Government Contracts
Every government contract negotiation is unique and there is no universally accepted method or strategy that can be used during negotiation. However, there are certain guidelines that you should follow to give your organization the best chance at contract procurement. First and foremost, it is important to find the contracts that are the most appropriate for your business. You need to understand your business goals and your capabilities as it relates to how long it takes to complete certain projects and your specific deliverables. It is also important to understand that other contractors are bidding on the same contracts as your organization, which should play a role in your contract bidding strategy.
The Benefits Of Working with Diener & Associates
Diener & Associates understands how to negotiate government contracts effectively. We have a team of CPA professionals that will handle aspects of the government contract negotiation for your organization and perform the required negotiations according to your business goals. Several notable benefits for trusting our firm for your government contract negotiations include:
Find appropriate contracts
Negotiate more effectively
Save your organization time
Document contracts appropriately
We also offer services to assist you throughout the entire contract process, such as timekeeping for your employees, government contract modification if necessary, bookkeeping, and financial recording of the contract.
Start The Process With A Phone Call To Our Accounting Firm
By working with Diener & Associates, your organization can eliminate the stress of negotiating government contracts. Our CPA professionals take pride in negotiating government contracts for our clients. We are glad to assist you in the negotiation process, and our CPA professionals take pride in negotiating government contracts for our clients. You can reach the team at Diener & Associates by calling 703.386.7864 or schedule a consultation online today.