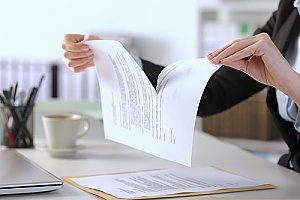 Upon the completion of a government contract, the issuing government agency may choose to either renew or terminate the contract. As your contract nears its end date, understanding your options and what the termination process involves is essential for ensuring things go smoothly without damaging your reputation or affecting your ability to receive future work with the government. The certified public accountants (CPAs) at Diener & Associates offer government contract termination advisory services to assist you as your contract reaches the end of its life cycle.
What Is Government Contract Termination?
Government contract termination refers to the completion of a contract with the government that is not renewed. The many reasons why a government contract is terminated rather than renewed fall into two categories: termination for default and termination for convenience.
Termination For Default
Termination for default occurs when the government agency believes that the contractor did not meet the terms established in the initial contract business practices (for example, their accounting system) that make them ineligible for future work. Receiving a termination for default reflects poorly on a contractor and can be avoided by fulfilling the terms of the initial contract and adequately documenting financial records, timesheets, and other essential information.
Termination For Convenience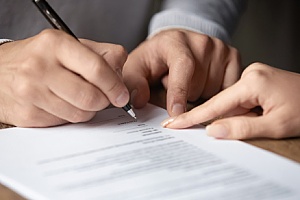 A termination for convenience occurs when the contract is terminated for reasons outside the contractor's control, such as changes in federal laws or work required by the government. While most contractors hope for contract renewal, unfortunately termination for convenience is sometimes unavoidable, despite doing good work and fulfilling all terms of the contract agreement.
The Importance Of Fast And Proper Contract Termination
A contract may remain idle upon its completion when it is listed as an "open item" after work has stopped. When this occurs, it can lead to a restriction on the procurement of future government contracts. As a result, it is essential to close contracts out on time. In doing so, it is also important to understand the government contract termination process. While it is possible to handle contract termination without professional assistance, the best way to ensure proper handling of the termination process is to work with a licensed CPA firm that has experience with government contract termination.
Contract Termination vs. Contract Renewal Services
Contractors may end up mistakenly having a contract terminated that is eligible to be renewed. It is important to understand the process for renewing your contract if it is possible and something you want to pursue. Our team at Diener & Associates can help you decide which path is in the best interest of your organization.
Talk To Our CPA Team About Government Contract Termination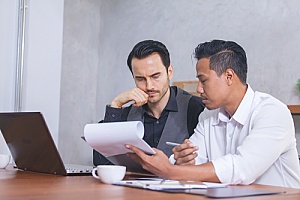 If you are nearing the end of your current government contract and require assistance, reach out to Diener & Associates by phone at 703.386.7864 or schedule a consultation online today. We can help you determine if contract renewal is an option and ensure you are able to close out your contract in a fast and professional manner to avoid termination and increase your likelihood of being considered for future government contracts.