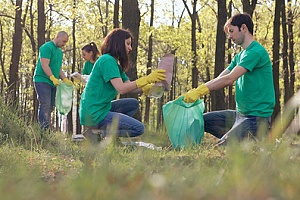 Organizations in the nonprofit sector have different financial obligations than for-profit organizations. Accordingly, trusting in a certified public accountant (CPA) that understands nonprofit organizations and the tax laws surrounding them is essential. At Diener & Associates, our team of CPA professionals offers consulting and advisory, outsourced accounting, and tax services to ensure that you are not in violation of any legal requirements by local, state, or federal law and are able to efficiently manage the financial aspects of your organization.
Nonprofit Consulting And Advisory
Consulting and advisory services for nonprofit organizations involve a detailed assessment of your financial situation and goals before providing professional consulting on ways to improve your business processes and steps you should consider taking. Our nonprofit consulting and advisory services primarily include the following:
Business valuation
Entity restructuring
Mergers & acquisitions
Process improvement
Risk management
Succession planning
Accounting technology consulting
Nonprofit consulting and advisory services ensure that your organization capitalizes on financial opportunities while also mitigating risks involved with non-compliance. We use past and current financial data to make professional projections, allowing your nonprofit organization to make decisions accordingly.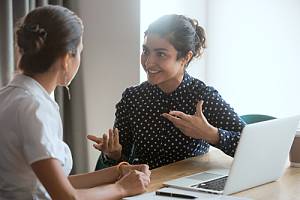 Nonprofit organizations have unique consulting and advisory needs as their processes, salaries, succession plans, and risks are different from that of a for-profit organization. With nonprofit organizations, consulting and advisory services from an experienced CPA focuses on ways the organization can grow within the confines of the nonprofit label.
Nonprofit Accounting Services
Accounting services support your organization's financial information by maintaining a system for and staying current throughout the accounting cycle. At Diener & Associates, we offer the following outsourced accounting services for nonprofit organizations:
Accounts payable
Accounts receivable
Bookkeeping
Cash disbursement
Financial planning
Financial reporting
Payroll services
Nonprofit accounting services from an experienced and certified outsourced accountant ensures that you do not miss payments and collect on time and in full for your goods and services, along with properly filing your financial documents for easy access when necessary.
Nonprofit Tax Services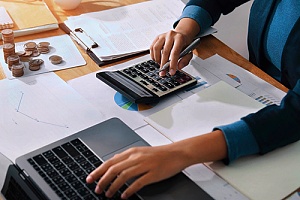 Nonprofit organizations must meet the requirements set forth by the Financial Accounting Standards Board (FASB). This is particularly important when maintaining your organization's tax-exempt status. Diener & Associates offers the following professional tax services:
Nonprofit tax compliance
Nonprofit tax consulting
Nonprofit tax planning
Nonprofit tax preparation
Our professional CPAs can ensure that your nonprofit organization remains tax compliant and properly prepares your tax return information and files before the tax deadline, as well as advise you on other essential tax information.
Reach Out To Diener & Associates For More Information
The certified public accountants at Diener & Associates can help your non-profit organization with your accounting needs, whether you need professional financial consulting, assistance with bookkeeping, preparation for tax season, or have other accounting requirements. Give us a call at 703.386.7864 or schedule a consultation online today to receive assistance and learn how we can help your organization stay organized financially, make sound decisions about the future, and ensure that you are compliant with all tax laws and obligations that are relevant to non-profit organizations in your area.