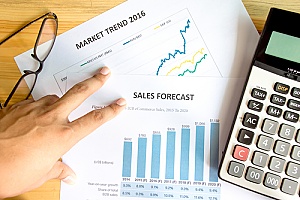 It is important to know where your organization stands financially and properly plan for your financial future. Financial planning is a way to create a roadmap for your business. This roadmap takes into account tax requirements, risks that your business (and industry) have potential successions if a member of ownership or an executive is no longer with the company. The financial planning services offered by Diener & Associates involve a review of your past and current finances to make informed decisions about the future of your organization.
What Is Financial Planning?
Financial planning involves the evaluation of past and current financial information related to your organization to make future financial and business decisions. Financial planning includes a range of services. Most notably, it may involve the following aspects of organization management:
Tax reduction
Tax deferment
Risk mitigation
Succession planning
There are many other elements of financial planning. At Diener & Associates, we personalize our services to your organization's precise financial needs. While working with our dedicated financial planners and outsourced accountants, we conduct thorough research of your organization, the industry you are in, your financial records and the goals for your organization in the future. This allows us to help your ownership and executives plan future business decisions and forecast financial projections.
The Benefits Of Financial Planning From Diener & Associates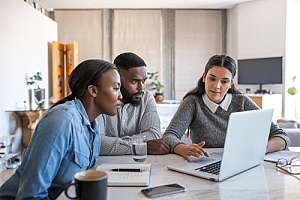 There are many benefits to financial planning. While your organization's ownership and executives may be able to plan financially for the future, it takes them away from their primary job responsibilities. By trusting in our outsourced accountants at Diener & Associates, your company executives have more time to focus on day-to-day business operations. We also ensure accurate financial reporting, which we use to make professional financial planning suggestions.
An effective financial plan allows you to have a more predictable future for your organization. This is because it not only accounts for expected positive results, but it also considers the risks of your organization. By pinpointing potential problems your organization may have financially, it makes it easy to handle undesirable situations. In other words, here at Diener & Associates, we plan for the expected as well as the unexpected.
How The Financial Planning Process Works
While each one of our clients received personalized services, we also believe in an organized and structured approach to financial planning. Our typical financial planning process involves the following:
Business process analysis
Corporate structure analysis
Identify financial opportunities
Cash flow and risk analysis
Optimizing retirement plans
Finalize the financial plan
The final step is to implement the financial planning strategy. This is done once your organization approves the financial planning strategy and ensures everyone is familiar with the role with the planning strategy.
Consult With Diener & Associates For More Information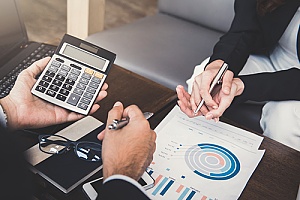 Financial planning should play an important role in the long-term success of your organization. You can discuss financial planning with one of our outsourced accountants by calling 703.386.7864 or scheduling a consultation online today. The team at Diener & Associates will respond promptly, answering any questions or concerns you have about financial planning for your organization during the initial call.