Organizations should have a reliable cash disbursement program to ensure there are no concerns with financial recording. Diener & Associates offers these services to ensure your organization's system is adequately managed and properly documented for tax purposes and for the creation of reliable financial analysis reports.
What Is Cash Disbursement?
Cash disbursement refers to the distribution of funds by your organization. This service from Diener & Associates makes your organization run more seamlessly. Handling cash disbursement can become a huge burden for organizations that do not have an internal accounting team, and it is often a lot for a single accountant to handle.
Example Of Cash Disbursement
Cash disbursements come in many forms. One example is in the form of legal fees. For example, an organization may reach a settlement with an employee after they are injured while on the job. In this case, the certified public accountant would handle the payout for the work-related injury. Of course, this is just one of a range of example types.
How The Process Works
Cash disbursements are made by the certified public accountant (CPA) on behalf of your organization. This is paid to creditors in whom your company owes money for goods and services, among other possible reasons. After making a cash disbursement, your CPA documents important details for bookkeeping purposes. This allows your company to easily access the financial records of previous transactions when necessary. The most notable components that are added to documentation include:
Date of the disbursement
The payee's name
The purpose of the payment
The financial impact of the payment
The process may vary for each client, depending on their specific needs and the procedure they prefer to follow. This requires a professional to ensure accurate and professional recording of each distribution.
Cash Disbursement vs. Accounts Payable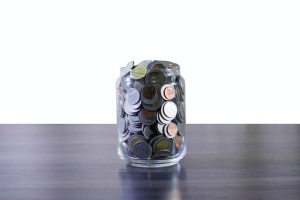 Cash disbursements are often made through accounts payable. However, your organization may choose to make payments with petty cash or through a third party as well. In any case, the service includes documentation of the payouts, whereas the accounts payable is simply the means of distributing the funds for the cash disbursement unless it is done through petty cash or other financial sources that are not directly related to your organization's financial account.
The Benefits Of Working With Diener & Associates
With Diener & Associates, you receive a dedicated, experienced and professional outsourced accounting team to handle your organization's cash disbursement, so your company employees can focus on their primary job duties. Our quality services also ensure accurate documentation of each payable account. You also can ensure you do not miss any necessary cash disbursements.
Consult With Diener & Associates About Cash Disbursement
Get in touch with our team today to learn more about our management services. You can reach us by phone at 703.386.7864 or schedule a consultation online to speak with a member of our outsourced accounting firm. They will provide you with the information you need to begin receiving the necessary accounting assistance.