Small to mid-sized businesses require a cost-effective accounting solution that will save them time and money while increasing profitability. Diener & Associates offers outsourced accounting services for organizations that need assistance with taxes, bookkeeping, and payroll, among other services. Outsourced accounting allows your company to understand its financial situation through reports and balance sheets, as well as a complete list of transactions and profit/loss statements. We have provided outstanding service to businesses across Northern Virginia for over 30 years and will ensure your organization receives the best accounting solution possible.
The Outsourced Accounting Services We Offer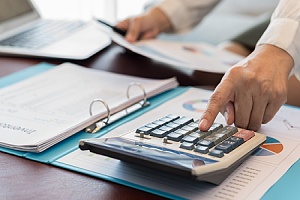 Diener & Associates provides monthly budgeting services to predict expenses and profit margins. Our professional CPAs will perform daily transaction processing in real-time once the budget has been defined and key performance indicators (KPIs) have been set. We will then use these transactions to generate reports, create spreadsheets, and forecast any potential changes to the budget in the future. Our team also handles payments and invoices to allow you to focus on what is important, which is closing more deals. In addition, we offer payroll processing services to ensure your employees receive the compensation they are due.
Benefits Of Outsourced Accounting
When you acquire outsourced accounting services, you eliminate the need to hire and train an internal accounting department. This will grant your organization the freedom to improve its sales without having to worry about costs associated with hiring and training accountants. In addition, Diener & Associates prevents data loss and limit the possibility of a cyberattack. Furthermore, you do not risk the possibility of key accounting personnel leaving the company when you decide to hire a third-party accounting firm.
Outsourced Accounting For Government Contractors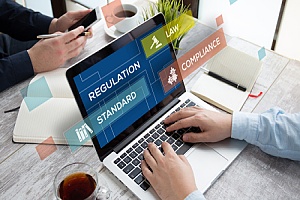 We understand that government contractors have a unique set of tax laws and regulations, and are willing to help you navigate accounting. Diener & Associates will help your organization stay in compliance with CAS, DCAA, FAR, and SBA, among others, to ensure its financial security before, during, and after your contract. As compliance requirements and regulations continue to evolve, Diener & Associates will work to assure nothing is missed and proper changes are administered through extensive audits. Our CPAs will also file tax returns and submit financial reports to the federal government so that you are given more time to focus on your contract.
Speak With The Professional CPAs At Diener & Associates
If your organization does not wish to run an internal accounting department, Diener & Associates can help. With third-party accounting services, you will no longer need to worry about filing taxes or paying employees on your own. We have over three decades of experience and will help put more money back into your organization, just like we have done for our clients over the years. For more information about outsourced accounting, or to get started working with Diener & Associates, contact our professional CPAs by phone at 703.386.7864 or schedule a consultation online today.