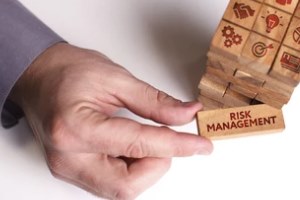 Unexpected costs, lawsuits, and other challenges that your business may face can have a devastating financial impact if a proper risk management plan is not in place.
Diener & Associates offers risk management services to help your organization minimize financial risk. By trusting our experienced certified public accountants (CPAs), you can identify the risks to your company and find effective mitigation strategies.
This may include improving the financial documenting and reporting processes, making the workplace safer and ensuring that you have the necessary insurance coverage.
What Is Risk Management?
Risk management is the evaluation of financial risks for your company, along with the development of business processes and practices to minimize those risks. Risk takes many different forms. Financial and legal risks, which often go hand in hand, are important to address.
Diener & Associates works with clients to mitigate their risk through improving business processes and financial recording, ensuring that companies have the proper insurance coverage and assessing cybersecurity and privacy risks, as well as other possible risk management services.
Insurance Services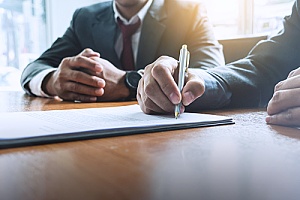 Part of our risk management services is finding the right types of insurance so that your company remains protected. Among many others, the types of insurance your organization may require includes:
Crime
Cyber
Privacy
Property
Auto
Diener & Associates will assess your specific insurance needs because every organization is different depending on their industry, the types of employees they need to hire, and their specific risks. Your organization may also need worker's compensation for workers to protect them in case they were to get injured. Otherwise, your organization could face legal troubles that are expensive and often crippling.
Corporate Audit
The way that a company operates is referred to as corporate governance. Having a clearly defined set of rules, particularly as it relates to safety in the workplace, financial documentation processes, etc., helps to reduce the overall risk to a company.
It also allows people within your organization to understand the rules for compliance to mitigate risk. Diener & Associates conducts a thorough audit to identify ways to improve your work processes, financial recording, etc., to ensure that your organization adequately manages risk.
Cyber & Privacy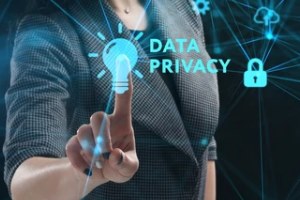 Cybersecurity risks are one of the main concerns for many organizations. A system breach could lead to employee and customer personal information getting into the wrong hands, leading to lawsuits, loss of revenue, and more.
Diener & Associates may conduct a cybersecurity assessment as a part of our risk management services to determine potential issues and ways to reduce your cyber and privacy risk as much as possible.
Speak With One Of Our Certified Public Accountants Today
You can find out how your organization can benefit from risk management services with Diener & Associates by calling us at 703.386.7864 or scheduling a consultation online today. One of our certified public accountants will respond promptly to your questions and concerns related to risk management.