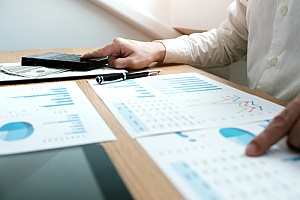 If you are not a tax professional, it can be difficult to deal with tax compliance. Ensuring tax compliance generally involves an extensive process, involving internal bookkeeping audits, collecting financial records, etc. Diener & Associates offers outsourced business tax compliance services to save your organization from having to handle these tasks in-house.
What Is Tax Compliance?
Tax compliance refers to an organization's ability to comply with federal and state tax laws and regulations. Taxes are complex, and without a trained and professional certified public accountant (CPA), you may be at risk of failing to comply with tax requirements, resulting in increased tax payments or having your organization shutting down altogether. Fortunately, for organizations that do not have an internal accounting team to handle tax compliance obligations, Diener & Associates can help.
Working with a CPA for tax compliance is often essential to allow your team to work efficiently and effectively on their daily job duties, rather than them having to deal with tax-related obligations that they are not professionally trained to deal with.
What Is Included In Tax Compliance Services?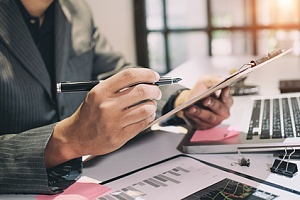 Tax compliance looks different for every business. However, there are certain components of tax compliance that remain relatively the same. While we customize our tax compliance services for each business, the most common aspects of our process involve:
Tax consulting
Internal tax audit
IRS audit assistance
State and local taxes
Tax reporting
Tax planning
The purpose of tax compliance is to identify any issues with your tax processes. We can provide you with ways to fix any issues and concerns. For example, you may have difficulty remaining tax compliant due to a lack of financial records or inaccurate bookkeeping. If this is the case, then professional bookkeeping and financial recording services can help you remain compliant. Of course, this is just one example of many possible ways in which your organization can benefit from our tax compliance service.
The Benefits Of Tax Compliance From Diener & Associates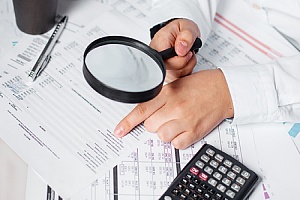 Diener & Associates has decades of experience helping clients with their tax obligations. Our CPA professionals value honesty and quality service, working hard to help your organization remain compliant with your taxes. In addition, we take the burden off your in-house staff to handle tax compliance obligations so that your executives and employees can focus solely on their primary work responsibilities.
We also can identify ways in which you can improve your overall accounting processes through our tax compliance services. This can help your business function better as a whole and make sound decisions about your company's future through improved accounting and financial reporting.
Schedule A Consultation With Our Certified Public Accountants
If your organization needs assistance with tax compliance from an accounting professional, we encourage you to reach out to Diener & Associates to start the process. Our CPAs have decades of experience helping businesses such as yours with their business tax obligations. Give us a call at 703.386.7864 or schedule a consultation online to get started with our tax compliance services today.