At Diener & Associates, we provide comprehensive accounting compliance services specifically tailored for businesses in the government contracting industry. Our dedicated team of expert CPAs has a deep understanding of the unique challenges and complexities faced by government contractors. We offer customized solutions to help clients maintain compliance with essential accounting standards and regulations, while also providing valuable insights and guidance for long-term financial success.
Our comprehensive accounting compliance services cover a wide range of essential areas, including financial reporting, cost allocation, budgeting, and forecasting. By addressing these key components, we help government contractors build a solid foundation for long-term success and compliance, ensuring that their organization remains eligible for government contract awards and avoiding potential financial penalties or contract losses.
Accounting Systems Compliance
A compliant accounting system is crucial for businesses involved in government contracting. Diener & Associates works closely with clients to implement and maintain accounting systems that adhere to government regulations and audit requirements. We ensure that your systems align with the necessary policies and procedures, optimizing your organization's eligibility for government contracts. Our accounting system compliance services include:
Our Government Contract Accounting Services Offered
Accounting Systems Compliance
Having a compliant accounting system is essential for businesses involved in government contracting. We collaborate with you to establish and maintain accounting systems that meet government standards and audit requirements. Our goal is to ensure that your systems are fully aligned with the rules, maximizing your organization's eligibility for government contracts. Our accounting system compliance services cover:
Separation between direct and indirect costs

Logical and consistent methods for allocating indirect costs to intermediate and final cost objectives

Accumulation of costs under general ledger control
DCAA-Compliant Timekeeping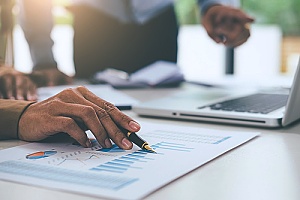 Effective timekeeping is a critical component of accounting compliance for government contractors. Diener & Associates provides DCAA-compliant timekeeping services, ensuring that employees' hours and labor costs are accurately recorded in accordance with the agency's standards. Our services include:
A timekeeping system that identifies employees' labor by intermediate or final cost objectives

A labor distribution system that charges direct and indirect labor to the appropriate cost objectives
By adhering to these standards, we ensure that all work performed is accurately tracked, and overtime compensation is appropriately managed.
Incurred Cost Electronically (ICE) Model
The DCAA's Incurred Cost Electronically (ICE) model is an essential tool for government contractors, as it reconciles actual indirect costs incurred over the previous fiscal year with what was provisionally billed. Our team at Diener & Associates expertly utilizes the ICE model, ensuring accuracy and compliance in cost reporting for government contractors. This process helps to maximize cost recovery and maintain financial transparency.
Generally Accepted Accounting Principles (GAAP)
GAAP comprises a set of accounting principles, standards, and procedures issued by the Financial Accounting Standards Board (FASB). Compliance with these principles is vital for maintaining clarity, consistency, and comparability in financial communication. Our experienced CPAs at Diener & Associates have established a robust GAAP framework that simplifies compliance with government regulations, while also addressing complex financial reporting needs.
Partner with Diener & Associates for Accounting Compliance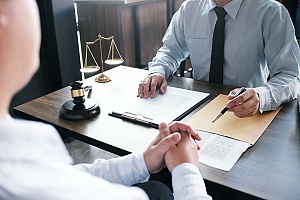 Working with government contractors requires specialized accounting services that differ significantly from traditional bookkeeping. Partnering with Diener & Associates allows you to maintain DCAA compliance and focus on growing your business. Our experienced financial professionals will guide you on the best practices for managing your finances while maintaining compliance.
Trust Diener & Associates to keep your organization compliant with government accounting regulations, allowing you to concentrate on bidding for new contracts and delivering on existing ones. Call us at 703.386.7864 or schedule a consultation online today to discuss your accounting compliance needs and experience the benefits of working with our expert CPA team.