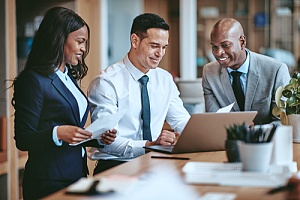 The Incurred Costs Electronically (ICE) model is a relatively new incurred cost proposal (ICP) method recommended by the Defense Contract Audit Agency (DCAA). Due to its complex nature, it can be confusing to many government contractors and potentially less experienced accountants. If your organization is struggling to figure out the proper ICP submission process through the DCAA ICE model, our outsourced accountants at Diener & Associates will assist with the process. We specialize in ICP submission to ensure your organization is not in violation of any regulations imposed by the DCAA.
What is The DCAA ICE Model?
The Defense Contract Audit Agency (DCAA) is the government agency in charge of auditing and reviewing government contractors to check for violations in their business and accounting processes. The ICE Model is the electronic version of the Model Incurred Cost Proposal and provides contractors with a standard, user-friendly submission package for preparing adequate incurred cost proposals.
Incurred Cost Preparation
Incurred cost proposals are often complex and require professional preparation for the most reliable submission. Diener & Associates assists government contractors on how to properly use the DCAA ICE model to true-up their indirect expenses over the previous fiscal year to what was billed through accounts payable.
Submitting an Incurred Cost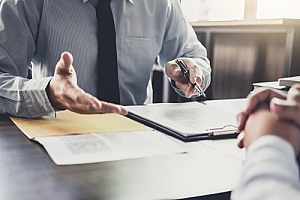 You can submit your ICPs using the DCAA ICE model. This should take place approximately six months after each fiscal year ends, although extensions are possible in certain situations. It is important to properly submit your incurred costs to avoid penalties given by the DCAA for failing to submit your ICP on time.
DCAA Incurred Cost Audits
If you prepare and submit your ICPs appropriately through the ICE model, then you should be able to pass any audits administered by the DCAA. However, improperly preparing or submitting your ICPs or submitting the reports through the wrong channels could lead to not being considered DCAA compliant.
How Diener & Associates Can Help with Incurred Costs
The incurred cost proposal process is often difficult to navigate. It is important to have a professional certified public accountant (CPA) on your side to ensure everything is prepared and
submitted according to DCAA policies and regulations. This is where the DCAA outsourced accounting services at Diener & Associates can help your business. We assist government contractors that are required to prepare and submit their incurred costs through the DCAA.
The Risks of Not Remaining DCAA Compliant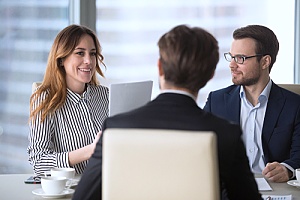 If you fail to submit your incurred costs or submit them incorrectly, or if you are in violation of any other DCAA policies, then you could be in jeopardy of not receiving future contracts from certain government agencies. This is because you could fail a DCAA audit, which reviews your incurred cost submission process and other aspects of your accounting systems to determine if there are any violations. Fortunately, Diener & Associates can help you prevent any concerns with your incurred cost submissions.
Discuss the DCAA ICE Model with Our CPA Team
You can reach our CPA team by phone at 703.386.7864 or schedule a consultation online to learn more about the DCAA ICE model and the incurred cost submission process in general. The experienced CPAs at Diener & Associates are glad to address your questions and concerns and guide you on your path to proper submission of your incurred costs, avoiding any violations with the DCAA.