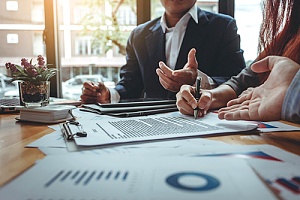 It is essential to understand the bidding process for the procurement of government contracts to receive the best chance possible of procuring contracts for which you are qualified. Knowing how to determine if a contract is right for your organization is also essential to avoid contracts that may not be profitable for your organization. Diener & Associates makes the process of bidding on government contracts much easier. Our certified public accountants (CPAs) understand the process for government contract bidding and offer professional assistance to help you meet your business goals while procuring contracts that are right for your organization.
Bidding On Government Contracts Explained
Bidding on government contracts is different from bidding on privatized contracts. When working with the government, there is a strict process for submitting your bid for certain projects. While doing it without professional assistance is possible, the best way to ensure the process is handled properly is to trust the bidding professionals at Diener & Associates.
The Process For Bidding On Government Contracts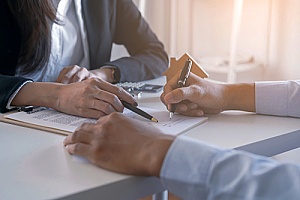 Before bidding on any government contracts, your organization will need to determine its precise business type. Your business type lets the government know what your services are and is based on the qualifications of your employees and your previous contract history. You can then find bidding opportunities through the Federal Business Opportunities website and other government-based resources. It is important to review each bid opportunity in detail and only apply to jobs you feel are right for your organization. Upon identifying the right contract(s), you can submit an RFP or an IFB to start the procurement process.
RFP vs. IFB: What Is The Difference?
RFP stands for request for proposal, whereas IFB stands for invitation for bid. Both an RFP and an IFB are similar, which causes some confusion as to which one an organization needs in certain situations. In general, an IFB is used when the price is the primary consideration for who is awarded a government contract. An RFP is used when the price is only one of the many considerations that factor into who is awarded the contract.
The Benefits Of Working With Diener & Associates
There are many benefits to working with the experienced CPAs at Diener & Associates. We have years of experience with helping clients with their government contract bidding and we take the time and hassle out of the process for you. Many of our clients find the right projects for their organization and see higher procurement rates. On the other hand, a lack of professional assistance often results in not finding the right contract opportunities, lower procurement rates for government contracts, and more of a challenge completing contracts in a successful manner.
Consult With Our Accounting Team To Learn More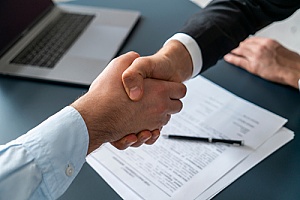 Diener & Associates makes bidding on government contracts easy. Contact our outsourced accounting firm for assistance with the bidding process to be awarded a government contract. Our professional CPAs can answer your questions related to bidding on government contracts and help you develop a process to procure more government contracts. Give us a call at 703.386.7864 or schedule a consultation online to get started today.