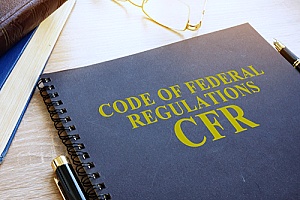 The Department of Defense (DoD), GSA, and the National Aeronautics and Space Administration (NASA) jointly issue the Federal Acquisition Regulation (FAR) for use by executive agencies in acquiring goods and services. FAR compliance is essential if your organization wants to procure government contracts. The CPAs at Diener & Associates offer FAR compliance services, which include conducting risk assessments of your current bookkeeping and other financial recording processes and offering professional consultations on what steps you can take to maintain compliance.
What Is FAR Compliance?
The Federal Acquisition Regulations System was established for the codification and publication of uniform policies and procedures for acquisition by all executive agencies. The Federal Acquisition Regulation (FAR) is its main document. The primary role of FAR is to establish the process for accepting government-issued contracts, but it also provides standards for the entire contract cycle. FAR compliance refers to your organization's ability to follow the standards that are established with FAR.
Federal Acquisition Regulations
FAR is published as Chapter 1 of Title 48 of the Code of Federal Regulations (CFR). It contains 53 parts divided into subsections including:
FAR Subchapters
A
General
1-4
B
Competition and Acquisition Planning
5-12
C
Contracting Methods and Contract Types
13-18
D
Socioeconomic Programs
19-26
E
General Contracting Requirements
27-33
F
Special Categories of Contracting
34-41
G
Contract Management
42-51
H
Clauses and Forms
52-53
FAR consists of strict guidelines that provide a general plan for how contracts are awarded by various government agencies and establishes an umbrella of procurement regulations on how companies do business with the federal government. FAR covers all aspects of the procurement lifecycle: acquisition planning, source selection, and contract administration.
Acquisition Planning
Acquisition planning is the first stage of the procurement process for government agencies and includes the following:
Requirement determination
Requirement specification
Procurement process
This stage involves acquiring by contract with directed funds for supplies or services by and for the use of the federal government through purchase or lease. Acquisition also determines agency contractor qualification needs to manage functions directly related to the process of the fulfilling agency.
Source Selection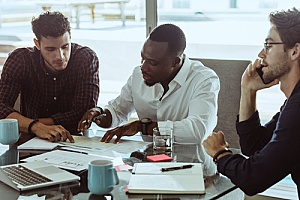 Source selection consists of policies and procedures overseeing competitive and noncompetitive negotiated acquisitions. The source selection process includes the acquisition processes and techniques that are used to create competitive acquisition strategies. FAR outlines the following steps:
Solicitation
Evaluation
Negotiation
Selection of source
Award
If FAR compliance is met, then the negotiation and selection process can proceed, ideally resulting in your business being awarded the contract.
Contract Administration
FAR consists not only of standards for the procurement of government contracts but also provides guidelines for the administration and management of contracts through their entirety. This includes the following:
Assignment
System compliance
Performance measurement
Contract modifications
Completion closeout
If compliance is not followed through the entire length of the contract, then your business may risk not being properly compensated for its current project or may also be less likely to procure future contracts.
The Benefits of Working with A CPA For FAR Compliance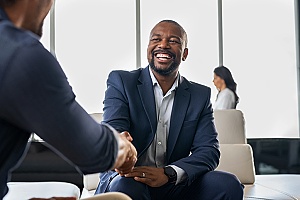 Staying FAR compliant long-term often requires assistance, either from an internal accounting team or an outsourced accounting service that understands FAR compliance and has experience helping clients procure government contracts. Diener & Associates can provide your organization with a professional service that helps your business remain FAR compliant long after being awarded its first government contract.
Diener & Associates Can Help Your Business with FAR Compliance
Your organization can ensure compliance with FAR by contacting one of the CPAs at Diener & Associates and trusting them with your outsourced accounting needs. We have a team of qualified and experienced accountants that can help you comply with FAR and increase your chances of procuring government-issued contracts. Call us at 703.386.7864 or schedule a consultation online to get started with FAR compliance today.