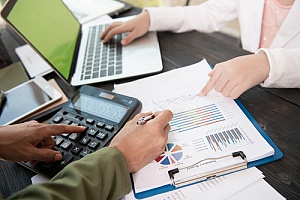 Business tax services make your organization's tax obligations easy to manage. At Diener & Associates, we assist with tax compliance and offer tax consulting, planning, and preparation. These services work to ensure that organizations comply with tax laws while paying the least possible amount in taxes. The team of certified public accountants (CPAs) at Diener & Associates works diligently to maximize business profitability without increasing risk of tax penalty.
Tax Compliance
Tax compliance refers to an organization's willingness and ability to follow all local, state, and federal tax laws. With business tax services from Diener & Associates, your organization can trust that all tax requirements and deadlines are met. Otherwise, your organization risks improper tax filings and subsequent penalties from local, state, or federal governments.
Learn more about Tax Compliance
Tax Consulting
When you trust Diener & Associates for your tax consulting needs, you can ensure that you receive honest and accurate tax advice. Not only do we assist with the tax preparation process, but we also advise you on your tax decisions throughout the year. Our tax consulting services ensure that you pay only what you owe, saving you money and time while making the tax preparation and filing process stress-free.
Learn more about Tax Consulting
Tax Planning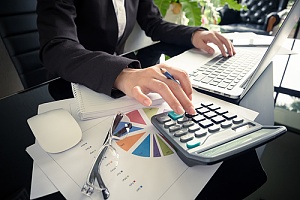 A crucial part of tax compliance is tax planning. This involves forward planning of your taxes and tax-based decisions to avoid unexpected and unnecessary expenses. Tax planning can also lower your tax liability each year. Our tax planning services at Diener & Associates involve strategically timing sales, mergers, acquisitions, etc.; retirement planning with a focus on tax obligations; effectively utilizing trusts; reviewing the pros and cons of certain filing statuses; and much more. We have a team of outsourced CPAs who can help you with all your tax planning situations, and we tailor our services and advice to your specific situation for the most effective tax solution for you.
Tax Preparation
Tax preparation involves preparing your tax forms and returns. This includes collecting and filing your tax returns for your organization. Our CPAs understand how the tax preparation and filing process works and ensure that all essential forms are submitted on time. In addition, we can help you file in a manner that limits your tax liability. By confiding in Diener & Associates for your tax preparation, you can save your organization numerous hours and avoid the need of hiring in-house tax professionals, while ensuring your taxes are prepared in a manner that yields a desirable tax return in a timely fashion.
Learn more about Tax Preparation
Speak with the Business Tax Professionals at Diener & Associates
Taxes are by no means enjoyable for business owners, especially during tax season. Fortunately, the team at Diener & Associates specializes in business tax services to assist your organization with these difficult processes. If you need professional assistance from a certified tax professional, then reach out to our dedicated and knowledgeable CPA team by calling 703.386.7864 or scheduling a consultation online today.