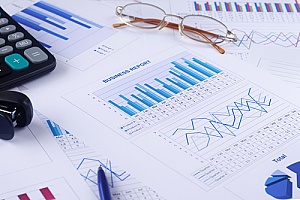 Every organization should have an accurate, organized, and meticulous financial reporting system and strategy. If you do not have an internal accounting department, working with an outsourced accounting firm is the best way for you to keep your organization's finances in order. At Diener & Associates, we have an experienced team of certified public accountants (CPAs) that can take care of your financial reporting requirements to ensure that all your information is documented to plan for your organization's financial future.
What Is Financial Reporting?
Financial reporting involves the documentation of financial transactions and records. Professional financial reporting from a CPA includes detailed reports that show trends over time, highlighting expenditures, accounts receivable, and more.
Financial reporting can help your organization make sound financial decisions. It can also allow your stakeholders and other interested parties to feel confident in the financial positioning of your organization. In addition, financial reporting makes making tax preparation much easier.
What Is Included In Financial Reporting?
Our financial reporting services are specifically tailored for each individual client. However, there are certain services that are provided to most clients. These financial reporting services include, but are not limited to:
Collection of financial statements and reports
Inventory recording and analysis
Financial audits and risk assessment
Location-specific reporting services
Bank reconciliation reporting
Fixed asset and depreciation reporting
Financial reporting can include much more, depending on the type of business, industry, or other factors. To find out specifically what financial reporting should involve for your organization, reach out to one of our experienced CPAs.
The Benefits Of Outsourced Financial Reporting Services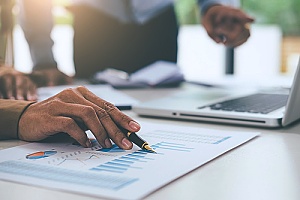 Outsourcing the financial reporting for your organization is a great way to make your business processes as a whole run more effectively and efficiently. The most notable benefits of outsourced financial reporting services from Diener & Associates include:
Time savings
Accurate financial recording
Stress-free audit processes
Financial transparency
Informed financial decision-making
With our outsourced financial reporting services, your organization can make more informed decisions using all the financial reports and documentation needed to analyze the company's finances.
Why Choose Diener & Associates For Financial Reporting?
Diener & Associates takes pride in helping organizations achieve their financial goals. A big component of financial success within your organization is being able to document, measure, and analyze financial information. Most often, company executives and other employees who have access to the business' finances do not have the time to handle the financial reporting themselves. Outsourcing this service can save your organization time, allowing people within your organization to focus on the daily operation and success of the business, while also ensuring the financial reporting is being done by a professional accountant.
Get In Touch With A Certified Public Accountant Today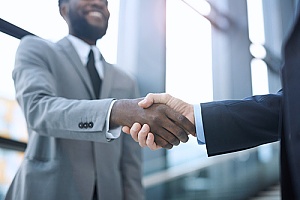 You can reach our accounting team by phone at 703.386.7864 or by scheduling a consultation online to discuss how financial reporting can help your organization. The CPAs at Diener & Associates have years of experience assisting organizations with their financial reporting and other accounting needs and can help you take the next step towards accurate documenting and reporting of your organization's financial matters.