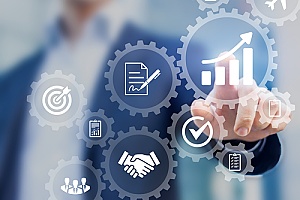 Business process improvement is a great way to maximize your company's financial potential by improving workplace efficiency and quality of work. Our team at Diener & Associates offers business process improvement services to ensure that your company maximizes its earnings potential, improves employee satisfaction and retention rates, and runs a more successful company overall.
While our certified public accountants (CPAs) are trained to deal with financial related issues with your company (valuation, taxes, etc.), Diener & Associates also understands the importance of effective and efficient business processes and we take pride in helping our clients improve their processes.
What Is Business Process Improvement?
Business process improvement (BPI) involves the optimization of your workplace practices. This may include clearly defining roles and procedures within your organization to speed up your company's work operations, cut waste in areas where you can achieve desirable results for a lower cost, and take advantage of business opportunities that you may currently be missing out on.
Diener & Associates works with clients in a personalized manner, tailoring the services to meet their precise needs. However, three main components of process improvement for every organization include process mapping, defining roles and role alignment, and standard operating procedure (SOP) construction.
Process Mapping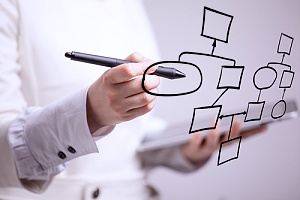 Process mapping refers to the detailed planning of your company's business process. This includes the role of every employee in carrying out certain business operations, the standards for the process, and how the success of the process is measured. This is important for providing your company with a clear identity and the ability to enjoy financial success and the optimization of your organization's expenditure.
Defining Roles And Role Alignment
Every employee and executive in your company should understand their role and what is expected of them each day. This not only allows for improved business processes, but it also improves employee satisfaction and can improve the employee retention rate. Process improvement consists of educating your team about their role and expectations and providing them with the resources they need to succeed.
SOP Construction
Standard operating procedure (SOP) construction involves documenting your company's step-by-step instructions, guidelines, and expectations for carrying out business processes. By having a clearly defined standard operating procedure, you can improve your workflow process, which will result in better financial margins and the ability to grow your company.
The Benefits Of Business Process Improvement From Diener & Associates
The goal of business process improvement with the outsourced CPAs at Diener & Associates is to identify areas where you may be wasting time and money to improve those processes. Our clients typically benefit from our business process improvement services in the following ways:
Improved work efficiency
More informed decision-making
Improved resource allocation
High-quality business practices
Improved employee satisfaction
Most notably, business process improvement cuts down on wasted costs and allows you to maximize your company's earning potential. The benefits you receive depend on your company's specific goals company situation.
Consult With A CPA From Diener & Associates
Are you interested in improving your company's business processes to achieve better financial success and a healthier work environment? If so, reach out to Diener & Associates to discuss business process improvement services with one of our certified public accountants. Give us a call at 703.386.7864 or schedule a consultation online to get started with enhancing your business processes today.