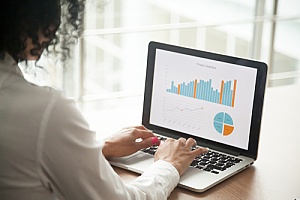 The most miscalculated regulation cited in a DCAA audit is related to timekeeping and timekeeping procedures. Conserving DCAA compliant timekeeping requirements is critical when working with any government agency including DOD, NASA, DHS, and DOE contractors. Inadequate timekeeping procedures could lead to employees being improperly compensated or uncompensated. To be able to preserve DCAA timekeeping requirements, heavy attention to detail and adherence to mandated timekeeping procedures by employees is essential.
DCAA operates under the DOD, whose purpose is to provide audit and financial advisory services to businesses and contractors that are attempting to procure government contracts. To be DCAA compliant, you must have the ability to track the time of each employees' work hours accurately and consistently. The inability to maintain those expectations will negatively impact your company's chance of acquiring future government contracts.
How to Achieve DCAA Compliant Timekeeping
It is crucial to set up proper and accurate timekeeping procedures to achieve DCAA timekeeping compliance. These procedures must be performed consistently and regularly supervised. The basic requirements include:
A timekeeping system that identifies labor by intermediate and final cost objectives.
A labor distribution system that charges direct and indirect labor.
All employee time must be accounted for daily by the work activity being performed.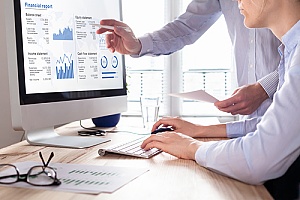 By having a dedicated accounting team focused on your organization's timekeeping, your organization will be able to achieve proper DCAA timekeeping. Your organization can either build an accounting team within or outsource an experienced accounting team. The biggest benefit of outsourcing accounting services will allow you to focus on safeguarding daily operations as well as developing your organization. Meanwhile, the CPA's at Diener and Associates will implement a consistent and accurate timekeeping system for your organization that closely follows the DCAA regulations.
Find Out More About DCAA Compliant Timekeeping
If you are interested in consulting with Diener & Associates' CPAs about DCAA compliant timekeeping strategies for your organization, reach out to us by phone at 703.386.7864 or schedule a consultation online today. We offer exceptional timekeeping solutions that allow you to adequately track your hours on a job and your employee hours, allowing you to run an effective and efficient accounting process while remaining DCAA compliant.