What Is DCMA Compliance?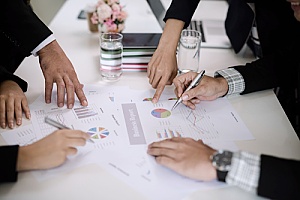 The Defense Contract Management Agency (DCMA) is responsible for the execution of all contracts issued in the Department of Defense (DOD) and is an essential part of the acquisition process from pre-award to sustainment. DCMA ensures that supplies and services are delivered on time, at an agreed-upon cost, and checks that other related requirements are met. DCMA compliance refers to adhering to the terms of DOD and federal contracts.
What Are The Requirements For DCMA Compliance?
Performance for defense-based contracts is monitored on a regular basis and product quality and delivery must be fully compliant with the defined standard. Contractors must use an effective internal cost and schedule management control system that provides the government with accurate, valid, reliable, timely, and auditable data to determine contract status. The DOD and DCMA follow 32 guidelines as the basis for determining the initial and ongoing compliance of a contractor's management control systems.
What Is The Difference Between DCMA And DCAA Compliance?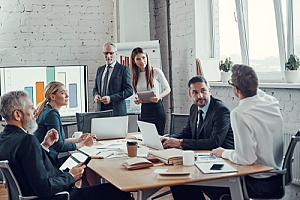 While both the Defense Contract Management Agency and the Defense Contract Audit Agency support the procurement of goods and services for the Department of Defense, each has a unique mission. In general terms, the DCMA handles contract administration and the DCAA deals with an organization's accounting and finances.
The Defense Contract Management Agency is tasked with working directly with contractors and is primarily responsible with ensuring that the government gets the best value for their dollar, the highest quality, and on-time delivery. These tasks occur before a contract is awarded and during the contract performance period.
On the other hand, the Defense Contract Audit Agency provides two major functions for the Department of Defense: audit services and negotiation assistance services. Audit services include pre-award, post-award, and contractor business system audits for all areas of an organization's financial systems such as pricing, labor and overhead rates, and incurred cost and annual overhead rates.
The Risks Of Not Remaining DCMA Compliant
DCMA compliance is essential for organizations that have obtained defense-based contracts. If your organization lacks a federally compliant purchasing system, it is at risk of not being eligible for contracts involving the DOD. Working with a professional CPA at Diener & Associates who understands DCMA compliance and the requirements surrounding DOD contracts can ensure that your organization is able to win contracts and continue to work with federal agencies.
Speak With Diener & Associates For More Information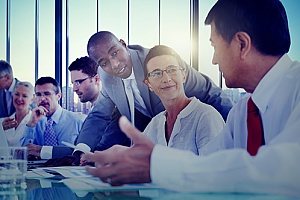 A good relationship with the DCMA is vital to your organization's success. When you trust the CPAs at Diener & Associates with your DCMA compliance, you ensure that you meet all the requirements of your government contracts and are not at risk of being excluded from doing work with government agencies. To learn more about DCMA compliance for your organization, reach out to our team by phone at 703.386.7864 or schedule a consultation online today.