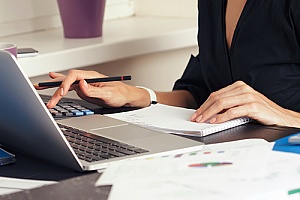 The Defense Contract Audit Agency (DCAA) provides audit and financial advisory services to the Department of Defense (DoD) as well as other federal entities responsible for acquisition and contract administration. DCAA provides compliance regulations determining whether costs are allowable, allocable, and reasonable. DCAA also provides recommendations to government officials on contractor costs for specific products and services.
As reported by the Government Accountability Office (GAO), DCAA contract audit services are intended to be a key control in charging the government in accordance with applicable regulations such as the Federal Acquisition Regulation (FAR) and the Defense Federal Acquisitions Supplement (DFARS), and standards such as Cost Accounting Standards (CAS).
What Does the DCAA Do For You?
Operating under the direction and control of the Under Secretary of Defense/Chief Financial Officer, DCAA's primary function is to conduct audits and related financial advisory services to government contracts. DCAA's mission is getting the most value for every dollar spent on defense contracts. DCAA does this by overseeing that taxpayer dollars are allocated to be spent on contracts in the DoD appropriately, as well as overseeing that contractors are managing contract costs appropriately. DCAA is responsible for pricing proposals, incurred cost proposals, and full system audits.
DCAA Compliant Timekeeping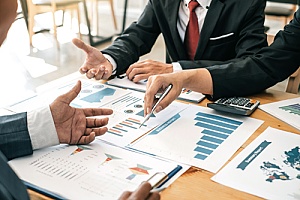 Timekeeping involves the recording and tracking of employee work times. The ability to track the time of each employees' work hours accurately and consistently is necessary to be DCAA compliant. DCAA timekeeping regulations are often the most overlooked and most cited during DCAA Audits. The inability to maintain compliance with established DCAA policies will negatively impact your company's chance of acquiring future government contracts.
Learn more about DCAA Compliant Timekeeping
DCAA ICE Model
The Defense Contract Audit Agency uses and promotes the ICE model (Incurred Cost Electronically). The ICE model was provided to contractors as a standard model to record all costs incurred as it relates to government contracts. The DCAA ICE Model was set up in accordance with FAR, simplifying the documentation of all incurred costs.
Learn more about the DCAA ICE Model
Speak With Our Accounting Professionals About DCAA Compliance
At Diener & Associates, we have decades of experience helping businesses in Northern Virginia with government contract accounting. We understand the importance of accurate and reliable accounting methods and systems that are compliant with DCAA and other government agencies. By working with our CPAs, you can trust our accounting methods are compliant with all necessary policies. To receive assistance with DCAA compliance and other DCAA outsourced accounting services, call Diener & Associated by phone at 703.386.7864 or schedule a consultation online today.