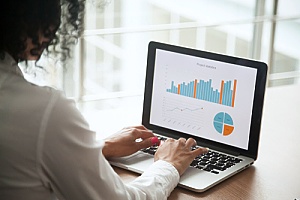 When your organization is considered for a government contract, it is issued a series of pre award surveys such as Standard Form (SF) 1408. SF 1408 is an assessment that evaluates the design of your accounting system to determine if it is acceptable for a prospective contract. While there are no accounting systems that are universally accepted by the federal government, there are various measures that can be implemented to confirm compliance as a government approved accounting system. For government contractors, preparation is an important step in demonstrating that your accounting system satisfies the criteria listed on the SF 1408. Our certified public accountants (CPAs) assist in the selection of a DCAA compliant accounting system for your organization, as well as verify the required standards are met for any systems built in-house. You can find the SF 1408 checklist for a government approved accounting system by following the link using the button below.
Download The SF 1408 Checklist
What Are Government Approved Accounting Systems?
Government contractors must apply Generally Accepted Accounting Principles (GAAP), Federal Acquisition Regulations (FAR), and Cost Accounting Standards (CAS), as well as other government standards. The Defense Contract Audit Agency (DCAA) helps enforce the rules and guidelines on the software that government contractors use for their accounting practices. To be a successful government contractor and continue acquiring contracts, businesses must be able to complete a DCAA audit. Government approved accounting systems allow you to track your financial records, bookkeeping, timekeeping, and other essential accounting needs while remaining in compliance with the DCAA.
What Are The Requirements For DCAA Compliant Accounting?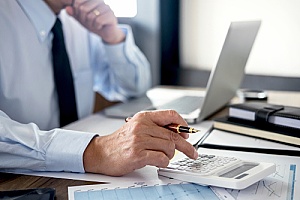 There are several requirements that your organization will need to meet to remain DCAA compliant with your accounting system. Some key requirements include:
Implementation of generally accepted accounting principles (GAAP)
Proper cost and transaction accumulation and documentation
Exclusion and tracking of unallowable costs
Compliant timekeeping functionality
Separation of pre-contract and contract costs
Having a DCAA compliant accounting system and precisely following GAAP is the best way to confirm compliance with all contract requirements. Entrusting in professional CPAs who have extensive experience with DCAA and Department of Defense (DOD) compliance makes accomplishing compliance easier for your organization.
The Risks Of Not Using A Government Approved Accounting System
A non-approved system will lead to an increased risk of not procuring government-issued contracts, receiving an unfavorable rating, losing existing contracts, incurring penalties, and incurring suspension/debarment from government contracts. A non-approved system could also lead to mistakes when compensating employees, employee disputes, tax complications, improper billing, and more. In addition, not working with suitable accounting software prevents your company from focusing its time on bigger picture concerns. It is essential to trust an outsourced accounting firm with the essential financial recording and bookkeeping tasks for you while verifying system compliance with the DCAA.
How Diener & Associates Can Help You With Your Accounting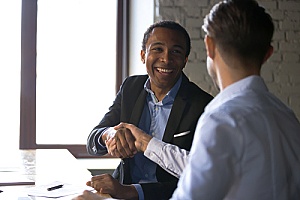 When working with Diener & Associates, your organization can be assured it is utilizing government approved accounting systems and procedures. Our outsourced CPAs understand the policies of the DOD and all associated government agencies to ensure you follow all guidelines that are relevant to your organization. We can verify your accounting systems track all key information, including all financial components of government-issued contracts, employee hours, timekeeping, and more.
Speak With Diener & Associates For More Information
Are you ready to improve your accounting systems and prepare them for a DCAA audit? If so, then feel free to call us at 703.386.7864 or schedule a consultation online today to speak with one of our professional outsourced accountants at Diener & Associates. Our team will assist with the selection and implementation of an accounting system to ensure DCAA compliance and improve overall business processes.