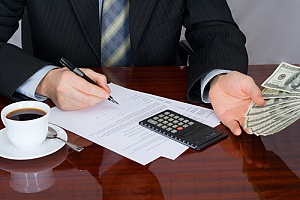 The quality of your accounts receivable department plays an important role in your organization's success. Failure to collect payments on time can be devastating, and improper accounting of services and goods provided to customers can lead to missed collections altogether. The outsourced accountants at Diener & Associates offer accounts receivable services to ensure the collection efforts for the goods and services your customers and clients order are conducted in an organized, efficient, and effective manner.
What Is Accounts Receivable?
Accounts receivable refers to any amount of money that is owed to your organization by debtors, customers, or clients, typically for goods or services. Organizations that allow their customers or clients to purchase their goods or services on credit most notably require accounts receivable services, although it is applicable to all types of businesses that require collection.
The Importance Of Professional Accounts Receivable Handling
If you have an unreliable accounts receivable system, you may fail to collect on money owed or consistently receive payments late. Also, an improper accounts receivable system can lead to improper documentation of financial transactions, resulting in potential tax concerns and other business complications. Entrusting your accounts receivable process to our outsourced accountants at Diener & Associates gives you peace of mind knowing that your accounts receivable is handled in the most professional and effective manner possible.
Example Of Accounts Receivable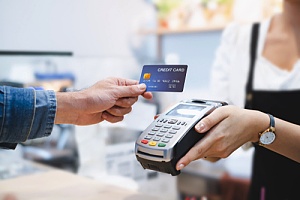 Accounts receivable is applicable to all organization types, particularly those that rely on offering credit to their customers or clients. For example, a construction service may install garage doors for one of their clients. Rather than paying for the entire service up front, the construction service may allow the purchaser to make several payments. In this case, accounts receivable applies to the collection of money for the garage door installations, which may take place in the form of monthly payments.
The Benefits of Accounts Receivable
Accounts receivable allows for fast collection of money that is owed to your organization. Also, accounts receivable services from a qualified outsourced accounting firm allows for proper documentation of all received payments. This is particularly useful for tax preparation and tax compliance. An organized accounts receivable service makes your organization's tax preparation much more seamless. In addition, the detailed record-keeping provided by our accounts receivable service allows your organization to make sound decisions about your company's future.
Accounts Receivable versus Accounts Payable
As discussed, accounts receivable refers to the collection efforts of your organization. Accounts payable refers to the payments made by your organization for goods and services. Diener & Associates offers both services to ensure that all your financial needs are met. We also offer payroll services as well as a range of other accounting services your organization may require.
Discuss Our Accounts Receivable Service With A Qualified CPA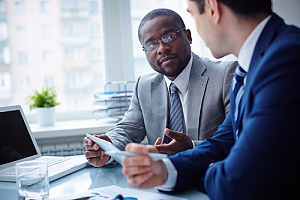 To learn more about how your organization can benefit from a professional accounts receivable department, consult with our team at Diener & Associates. Our certified public accountants (CPAs) can manage your accounts receivable to prevent missed collections and ensure that you receive payments in a timely manner, freeing you and your team up to concentrate on other important business priorities. To receive assistance with accounts receivable, call us at 703.386.7864 or schedule a consultation online today.