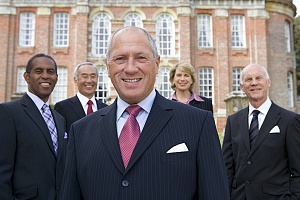 Contracting with the federal government provides organizations with a great opportunity. There are implications for your accounting and booking. The Department of Defense (DOD) has the federal government entity called the Defense of Contract Audit Agency (DCAA) that works on the behalf of other entities within the federal government. Their responsibility is to provide financial services and auditing to those entities that involve contract administration and acquisitions.
Your organization must meet the guidelines outlined by the DOD to meet its compliance standards for accounting practices. These standards are unique to those contracting with the federal government. Hiring internal accounting resources is often a costly route to take.
Outsourced Accounting For DOD Government Contractors
Alternatively, by outsourcing these accounting procedures, it simplifies these tasks and processes. Here at Diener & Associates, we have a team of outsourced accountants which have extensive experience and knowledge in the government contracting field for the DOD. We can save you time and money so that you can focus on delivering on your contractual agreement while staying in compliance.
Business Systems Rule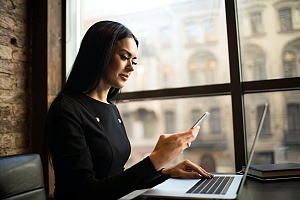 Before being granted the opportunity to bid on federal work, you must have an adequate business system. Our team keeps up to date with federal regulations and will navigate you through the process. Pre-award surveys, business system readiness assessments, policy and procedure development, and annual required training are services that we provide. We'll ensure that you avoid compliance issues and proactively address any concerns.
Accounting & Billing Systems
An organization can best achieve compliance as a government contractor by keeping an accurate accounting and billing system. It is the primary source of evidence that you are billing the U.S. Government following the required procurement regulations. That is why it is the most scrutinized when the DOD undertakes the contractor's business systems reviews.
Diener & Associates will serve in your best interest to ensure that your organization's accounting system will meet the required criteria. We will ensure that your accounting system is capable of accomplishing the various functions outlined by the DFARS 252.242-7006 that include:
Using a sound internal control environment, accounting frame, and organizational structure
Proper segregation of direct costs from indirect costs
Identification and accumulation of direct costs by contract
A logical and consistent method for the accumulation and allocation of indirect costs to intermediate and final cost objectives
Accumulation of costs under general ledger control
Reconciliation of subsidiary cost ledgers and cost objectives to the general ledger
Purchase Systems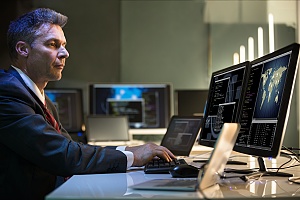 We can assist your organization with attaining and maintaining the adequacy of your purchasing systems. Our team can review your system and prepare for the policies and procedures necessary to meet expectations.
Estimating Systems
Being well-prepared for the FAR 15 and RFP compliant government contract proposals is established by having a reliable estimating system. The estimating system must accomplish several functions as required by DFARS 252.215-7002 that include:
Establish clear responsibility for preparation, review, and approval of cost estimates and budgets
Provide a written description of the organization and duties of the personnel responsible for preparing, reviewing, and approving cost estimates and budgets
Ensure that relevant personnel have sufficient training, experience, and guidance to perform estimating and budgeting tasks in accordance with the Contractor's established procedures
Identify and document the sources of data and estimating methods and rationale used in developing cost estimates and budgets
Government Property Management Systems
To establish accountability that is transparent for all government property that is in your organization's possession, you must have a sound property control system. We will work to mitigate the risks of withholding contract billings and ensuring that your organization complies with the regulations surrounding it.
Material Management & Accounting Systems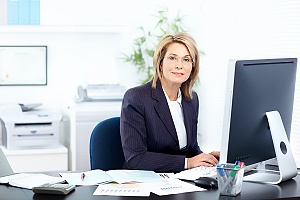 Having an accurate bill of materials that utilizes the right requirements is the essence of effective material management and accounting system (MMAS). Current requirements of an MMAS system according to DFARS 252.242.7004 include:
An adequate system description including policies, procedures, and operating instructions that comply with the FAR and Defense FAR Supplement
Ensuring that costs of purchased and fabricated material charged or allocated to a contract are based on valid time-phased requirements as impacted by minimum/economic order quantity restrictions
Providing audit trails and maintaining records (manual and those in machine-readable form) necessary to evaluate system logic and to verify through transaction testing that the system is operating as desired
Establishing and maintaining adequate levels of record accuracy, and include a reconciliation of recorded inventory quantities to physical inventory by part number on a periodic basis
Earned Value Management System
Reliable and verifiable contract performance data that means the DFARS contract performance scheduling and reporting requirements are achievable using a reliable earned value management system (EVM). Diener & Associates will review your EVM system to verify that it consistently delivers reliable and timely performance data. We will ensure that all 32 separate guidelines that are required by the DFARS 252.234-7002 are followed.
Speak With An Experienced Outsourced Accounting Firm
Count on a team of outsourced accountants that know the tax laws and accounting standards for government contracting. Work with Diener & Associates so that you can spend your time focused on your business. Call us today at (703) 386-7864 or schedule a consultation online.