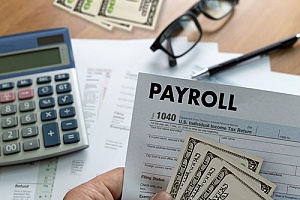 Outsourcing concerns related to your payroll services and making important decisions about which third-party vendors are the most well-equipped to handle your organization's payroll needs can improve its overall work processes. At Diener & Associates, our outsourced accountants offer payroll services so that your business does not spend precious time dealing with third-party vendors and remains compliant with all government regulations and requirements.
What Are Payroll Services With Diener & Associates?
Outsourced payroll services with Diener & Associates eliminate the need for delegating the communication with third-party vendors that handle your payroll. We communicate on behalf of your organization to ensure your payroll platform is well-positioned to handle your payroll requirements effectively and efficiently.
Our outsourced accountants can also provide professional recommendations regarding which third-party vendor is best for your organization's specific payroll needs. Our team also manages your payroll data to ensure accuracy and government compliance with tax requirements, PTO information, and more. This eliminates the need to delegate the responsibilities of your in-house staff members to monitor and manage communication with your chosen payroll platform.
What Is The Process for Our Payroll Services?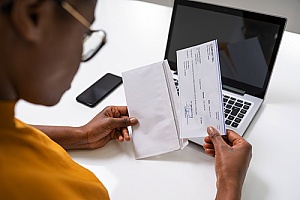 During your consultation with Diener & Associates, we discuss your current strategy for payroll management within your organization. We may begin our services through an audit of your current payroll management strategy to look for areas of improvement. If you do not currently have a vendor to handle your payroll, then we can recommend the one we feel works best for your organization's payroll needs.
We can then make suggestions related to payroll management and implement a payroll management plan that takes the responsibility away from your employees to communicate with your payroll vendor. Therefore, your employees can focus on day-to-day business operations without worry about who is managing their payroll
The Benefits Of Payroll Services With Diener & Associates
The purpose of outsourced payroll services is to take the stress away from your internal team and allow them to focus on their primary job duties. Most businesses do not have an internal accounting department that can handle payroll management, which is why many successful organizations use outsourced payroll services.
We also understand the importance of complying with federal government requirements. To avoid any serious issues for your organization, we take precautionary measures to detect any possible concerns that could put your compliance standing with the government in jeopardy, seeking to remedy any concerns as quickly as possible. By choosing Diener & Associates for your payroll services needs, you can feel confident that the communication with your payroll vendor is handled promptly and in a responsible manner.
Talk With Our Experienced Outsourced Accountants Today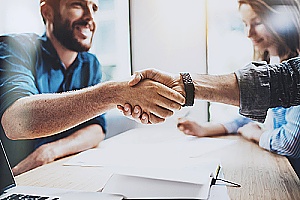 If your organization is weighed down from dealing with third-party vendors that manage your payroll and are interested in our payroll services to take the burden off of you and your employees, speak with our outsourced accounting team at Diener & Associates by phone at 703.386.7864 or schedule a consultation online. We are glad to answer any questions you may have and help you make an informed decision about outsourced payroll services for your organization.