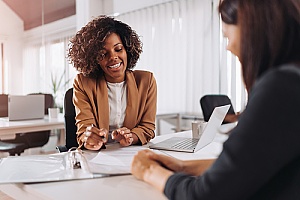 Business consulting and advisory services are a great way to optimize your business operations, mitigate risks, cut costs, and prepare for the future of your organization. At Diener & Associates, we offer a range of business consulting and advisory services including business valuation, corporate restructuring, mergers and acquisitions, process improvement, risk management, succession planning, and accounting technology consulting.
Our Consulting & Advisory Services
Certified public accountants (CPAs) are often not limited to just bookkeeping and other accounting services — many CPAs, like the ones at Diener & Associates, assist with all facets of business processes and compliance. Our professional CPAs provide several business consulting and advisory services to help organizations with processes that go far beyond taxes and payroll. Here are the primary services we offer at Diener & Associates:
Business Valuation
Business valuation calculates the worth of your company or an owner's interest within a business. This allows your company executives to know just where your organization stands from a financial perspective within your industry, allowing you to make informed business decisions. This is particularly useful if your company is considering a merger or acquisition or if a member of the ownership team intends to sell their stake in the company.
Learn more about Business Valuation
Corporate Restructuring
There are occasions when your business may need to restructure and classify as a different type of business. The type of business entity you choose can affect your finances, taxes, asset protection, and more. Diener & Associates assists you with restructuring and choosing the right business entity based on which type of organizational structure is most appropriate and beneficial for your company.
Learn more about Corporate Restructuring
Mergers & Acquisitions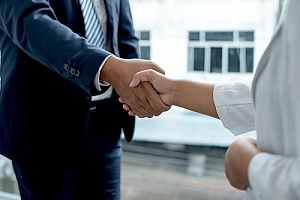 A CPA from Diener & Associates will ensure that your merger with or acquisition of another company goes smoothly. We handle the organization and execution of the financial components related to your merger or acquisition. This minimizes your company's overall risk and ensures maximum value when combining with or being purchased by another organization.
Learn more about Mergers & Acquisitions
Process Improvement
Your business processes can have a significant financial impact on your company. Our team works with your organization to improve its business processes to achieve your goals in a financially efficient manner. This reduces financial risk and creates a competitive advantage for your company while providing a clear and concise direction for your company's employees and stakeholders.
Learn more about Process Improvement
Risk Management
Accurate and professional risk assessments allow your company to make appropriate business decisions. Diener & Associates offers risk management, determining the financial risks to your company when making specific decisions. This provides an opportunity for your company to keep risk low, minimize costs, and capitalize on smart business opportunities.
Learn more about Risk Management
Succession Planning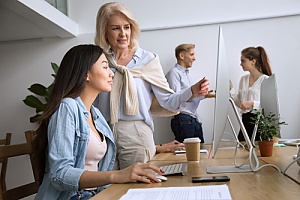 Succession planning is essential for ensuring the growth and long-term success of your business. When the current leader(s) of the company leave or retire, the new leaders should be able to seamlessly fill the role. An experienced CPA from Diener & Associates addresses planning issues related to the succession process for your organization.
Learn more about Succession Planning
Speak with The Professional CPAs At Diener & Associates
Are you searching for a way to improve your business through business consulting and advisory services? If so, reach out to our team of outsourced CPAs at Diener & Associates today. We will answer your questions and get you started on the path toward improving the financial component of your company's business operations. For more information or to get started, contact Diener & Associates by phone at 703.386.7864 or schedule a consultation online today.