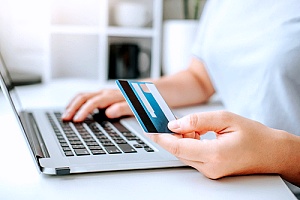 The outsourced accountants at Diener & Associates handle your organization's payment efforts to creditors for goods and services. This allows your company's ownership, executives, and employees to focus on vital day-to-day operations while ensuring your payment efforts are handled properly.
Our accounts payable services properly document each payable account for accurate and precise record-keeping that can be accessed at any time. We use a detailed process to ensure that you never miss a payment due to a faulty or disorganized payment system.
What Is Accounts Payable?
Accounts payable refers to payments made by your organization for goods and services. This includes paying invoices, bills, and organizational debt. Business travel expenses, internal payments, vendor payments, and other functions are also included in this process. Having a reliable accounts payable department is important to ensure that no payments are missed, resulting in poor organizational credit and delayed services or goods upon which your organization relies.
What Is The Accounts Payable Process?
Diener & Associates personalizes our services for our clients based on their specific needs and preferences. We also establish a clear and organized process for our accounts payable services. The process we typically follow includes:
Receive the bill or invoice
Review the bill details
Record the received bill
Make the payment on time
Document the payment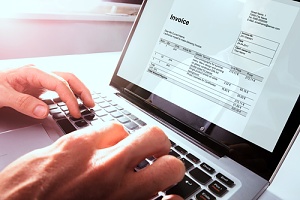 Having a clearly defined process and following it closely ensures that all payments are made on time without failure and without overpaying or paying more than once for goods and services. It also ensures that all services and goods arrive on time, preventing a delay in your work operations and procedures and equipping your team with the goods, resources, and funding they need each day.
What Is Included In Our Accounts Payable Services?
Accounts payable includes all expenditures for your organization. Most notably, this includes all incoming bills and invoices. Once we receive an invoice and verify the order for the goods and services, we properly document and make the payment.
But the solutions offered by our outsourced accounts go far beyond ensuring that bills and invoices are handled properly. Our accounts payable services also prevent payment for fraudulent invoices or invoices that do not have the appropriate price listed. If an invoice is inaccurate, we can request a modification from the vendor before proceeding with the payment. Accounts payable also includes requesting missing invoices when necessary to prevent goods and services that are delayed or do not arrive. Your organization may have specific needs not listed above, which is why we personalize our services and our accounts payable processes according to your need.
Secure your Accounts Payable Process With Diener & Associates
With Diener & Associates, you can ensure that all your accounts payable processes are handled properly. This prevents missed payments or the loss of goods or services that your organization relies upon to function in an effective and efficient manner. To speak with one of our outsourced accountants about our accounts payable services, reach out to us by phone at 703.386.7864 or schedule a consultation online today.