The increase in cyber-security threats has put governments under significant pressure to better secure government data, information and other digital assets. Due to the sensitive data that they access, use and store, defense contractors are highly vulnerable to hacking, severely threatening the government and its contractors.
 To improve cyber security for contractors, the U.S. Federal Government has implemented laws and regulations known as Defense Federal Acquisition Regulation Supplement (DFARS). Every Department of Defense (DoD) contractor must be DFARS compliant. 
Here is what you need to know about DFARs and more importantly, what mistakes to avoid.
What Is DFARS?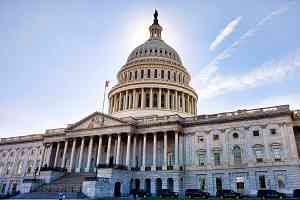 As cybersecurity threats continue to escalate, the federal government is focusing more on protecting sensitive defense data. DFARS represents laws, rules and regulations that apply to every business working with the federal government. The main focus of DFARS is to prioritize the cyber security of the contractor and its clients. 
The contractor entities are frequently required to upgrade their defense measures and stay aligned with the DFARS requirements. However, there are a few situations that every DoD contractor should avoid to maintain DFARS compliance: 
Don't Assume That Your Existing Cybersecurity Program Will Be Sufficient For Current DFARS Requirements
Most likely,  your existing cybersecurity framework is not aligned with DFARS requirements and for this, you will likely encounter difficulties meeting the documentation criteria. 
Contractors new to the regulations for government contracts must review their current cybersecurity framework against the DoD requirements. Due to the constantly changing policies and procedures, the ability to maintain compliance requires continuous oversight of IT infrastructure and systems operations.
The National Institute of Standards and Technology (NIST) Special Publication 800-171 is a primary tool for complying with DFARS, providing many standard security requirements including updating and reviewing audit events. NIST alone is not enough for DFARS compliance, your business must comply with federal frameworks and regulations. 
Don't Ignore Qualified Cybersecurity Vendors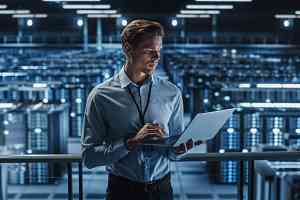 Cybersecurity vendors who have specialized in government contracting can help you align your digital infrastructure according to the DFARS. Selecting contractors with a proven track record of assisting contractors in acquiring DoD contracts not only provides top-notch results for compliance but introduces your company to security protection. A qualified vendor will openly share their achievements and outline with full transparency how they will help your business achieve and maintain DFARS compliance.
Not Applying Effort To All Parts of DFARS
Some areas of the DFARS may require special attention, but this does not mean that others are less important or insignificant. All elements of the DFARS have equal importance, and failure to comply with any of them will result in loss of contract and much more. 
Before acquiring controlled unclassified information from the DoD, it is vital to take a comprehensive approach to DFARS and ensure that you have taken appropriate measures, protocols, and policies for all the elements. 
Focusing Primarily On Derived Security Requirement
The DFARS has an extensive range of obligations and requirements. However, most contractors and cybersecurity vendors assume that derived security requirements represent basic security requirements.
NIST explains that the derived security requirement is an appendage to the basic security requirements. Defense contractors need to address all basic requirements of each category, at a minimum. 
Failing To Monitor And Analyze DFARS Compliance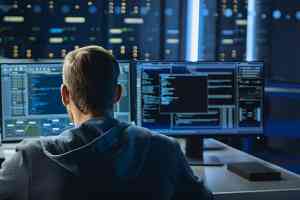 One common mistake most contractors make is that they assume that DFARS compliance is a one-time event. This mistake can lead to contract termination, penalties and a ban on acquiring future federal government contracts. 
The federal government rapidly changes compliance rules and regulations to mitigate evolving risks and threats. Developing a comprehensive DFARS compliance program is an obligatory and critical step but is only one part of compliance.
If an unpredicted threat arises in the defense contractor-controlled unclassified information, it should be immediately identified and eliminated. To affirmatively demonstrate compliance they should be able to generate documentation of the identification, threat presentation and resolution. The DoD expects its contractors to be flexible enough to make quick policy changes as necessary. 
Do Not Misrepresent Information
Under no circumstances can federal contractors misrepresent any information to the DoD. This includes the DFARS-compliant security program, DCAA audits, remediation efforts as contractors or any element during the bidding process. Misrepresentation will terminate the contract, and the contractor can be charged criminally under 18 U.S.C. Section 1001 as well as other applicable federal laws.   
Diener & Associates DFARS Compliance Professionals
Working with the DoD and other government institutions is a high-risk responsibility task. There are many benefits, but contractors must strictly adhere to the DFARS measures, laws and regulations. Attempting this without professional resources can lead to non-compliance and be time-consuming to the detriment of the contract and the business. 
The professionals at Diener & Associates will align your business to federal regulations to achieve and maintain compliance. Schedule your consultation today or call directly +17033867864.