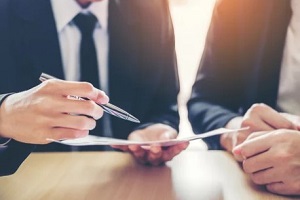 The DCAA, or Defense Contract Audit Agency, is primarily responsible for providing financial guidance and advice to the Department of Defense (DoD) and other U.S. federal agencies. DCAA compliance helps organizations acquire and allocate government resources to contractors for maximum benefit.
The DCAA operates under the guidance of the Secretary of Defense (comptroller) and Chief Financial Officer. Through audits, compliance, and other evaluations, the DCAA provides the best value to the American taxpayers and armed forces while ensuring contractors are compliant.
Frequently Asked Questions About DCAA Compliance And Time Tracking
Before applying for contracts and undergoing audits, a contractor should know the answers to the following:
What Is DCAA Compliance?
Compliance means completing audits and regulations. DCAA compliance is a common term in the contracting industry since it is crucial to maintain the rules and regulations of the DCAA before a contractor is allowed to work for U.S. federal institutions. However, the DCAA does not officially give any contractor a "DCAA Compliant" title.
DCAA compliance means your business methods are aligned with government requirements and law. For example, it demonstrates that the contractor has the correct accounting system, labor allocation and other required elements.
What Is DCAA Time Tracking?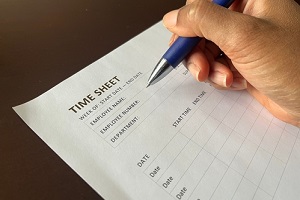 To acquire government audits, contractors must complete DCAA audits and comply with regulations. One of the crucial elements in DCAA is timekeeping (time tracking) and accounting systems. The DCAA time tracking requirements emphasize employee working hours.
DCAA maintains a strict account of employee working hours. DCAA auditors can check employee working hours and time tracking documents at any time. It is crucial that at all times, the time tracking sheets are updated and accurate.
There is no particular schedule for DCAA to check the time tracking elements; this may occur at any time during the contract. They also conduct a "floor check" during which they make an unannounced visit to the contractor's location(s) and talk to employees to ensure compliance. The DCAA commonly checks the following elements in time tracking audit:
That the contractor is daily practicing time tracking
Check for approvals and supervisors
That the contractor practices extensive reporting
Check contractor records for timekeeping and audits
---
Is Your Business DCAA Complaint? Don't Take The Risk.
What Are the Benefits of Having a DCAA Approved Accounting System?
If a contractor completes a DCAA audit of their accounting system, they can significantly increase their chances of being awarded government contracts.
Other benefits include the following: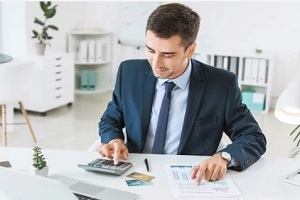 DCAA-approved accounting system helps to distinguish between direct and indirect costs. This factor is crucial for the audit and the government. Moreover, DCAA enables contractors to have a reliable cost segregation system.
Another notable advantage of DCAA approved accounting system is that it allows the contractors to identify and segregate unallowable costs. It is important to identify these costs because they do not meet the authorization criteria under the FAR 31 contract terms.
Software risks a security breach, and they carry high-value classified government information. A DCAA-approved accounting system means that you have a minimum risk of attacks. It will protect you from penalties and increase your chances for future DoD contracts. The DCAA works directly for the DoD; contractors' accounting systems should align with federal security laws.
DCAA-approved accounting systems are based on automation and integrations, which means you will spend less time on manual entries and reduce the chances of errors.
What Are the Benefits of DCAA Compliant Timekeeping?
Apart from securing the government contract, timekeeping can benefit the contractor in several ways. These include:
Having streamlined workflows and processes
Improving employee efficiency
Time tracking helps avoid delayed payments to your company
Increased future DoD and federal contracts
Contractors are enabled to make data-driven decisions with transparent operations
Can A Supervisor Edit the Timesheet of an Employee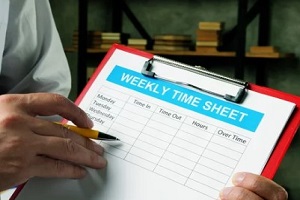 Employers and supervisors can change the employee timesheet when necessary, as they are responsible for entering the time entries correctly. This approach is beneficial when employees do not have access to the time sheet.
Employees must add their time to the correct project upon completing every task, training or company activity. Contractors must maintain accurate hour timesheets of all employees.
Get Help From Expert Public Accountants
Preparing to get DCAA compliance is a challenging task. It requires time, costs and utmost effort to align the business according to government rules and regulations. Federal contracts are highly valued and competitive. New contractors, or contractors who have never worked with the DCAA, often have many questions.
Emerging and existing government contractors can benefit from Diener & Associates Certified Public Accountants. With years of experience working with government contracts and regulations, Diener & Associates has the expertise to help you with a DCAA audit. Contact us today to schedule a consultation.