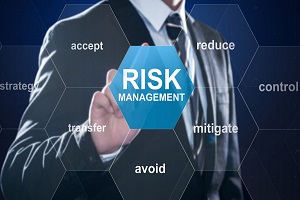 Risk management is an effective process explicitly designed to identify risks within an organization and develop procedures to eliminate or mitigate those risks. An efficient risk management system can help maintain the safety of employees and protect business resources.
Considering the growing cybersecurity threats and risks, many companies and organizations still don't take risk management seriously, hoping that nothing will go wrong and that there won't be much damage even if something goes wrong.
Organizations can face various risks and threats from data breaches, governance and operational issues, lack of transparency and breach of covenant.
When a real threat occurs, it can cause (or might have caused already) a sharp decline in reputation, value and profits all because a company did not understand the potential risks and lacked proper mitigating and control strategies.
This article will explain five common questions companies should ask themselves to better understand and prepare for risks.
5 Common Questions About Risk Management
Does your organization make itself vulnerable? Here are the most frequently asked questions about risk management for businesses.
Do You Deal With Risks Reactively Instead Of Proactively?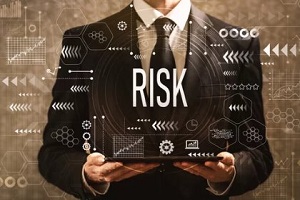 What are the chances? It won't occur to us. Ring a bell? Often, risk management teams rely heavily on the annual financial statements or become too confident about the company's day-to-day affairs that they forget to run a risk assessment.
Instead of investing in resources, organizations take chances. Although they can temporarily be safe, something will eventually happen, and the most obvious question that regulators and stakeholders will ask is, where was the risk management team?
This behavior affects organizations, their stakeholders, employees and other related members.
Are Risk Management And Risk Awareness Aligned With Organizational Strategies?
Although strategic planning is key to tracking a company's progress towards defined goals, it is increasingly myopic in various organizations – numbers-driven, top-down and lacks risk awareness.
Unfortunately, most organizations lack knowledge about prospective exposures. When a company thinks about risks, they primarily focus on developing a one-time plan or may rely heavily on insurance plans to mitigate losses.
For instance, your distribution and manufacturing team may plan to expand in China using similar products and strategies. However, it may backfire as labor laws, safety requirements, rules and regulations and capital investment differ.
Organizations often experience a range of risks and unexpected costs due to their "utopic" international strategies. It's always best to align your risk management and awareness with organizational strategy to see quick and effective growth and progress.
Who Is In Charge Of Risk Management?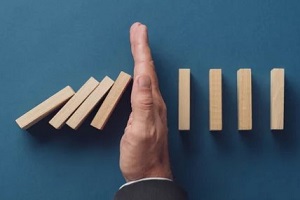 Without accountability and clear ownership of risk management, everyone in a company believes it is the job of someone else to look after it.
This idea and related values should be culturally embedded in all job descriptions. Company executives and department managers must establish distinct processes and practices including enterprise risk management (ERM) groups or specialists, to instill meaning.
A company does not want the assumptions of, "That is a risk management task," or "Internal audits should be addressing that."
It is essential to understand who owns risk management in a business and ensure the staff suits the role.
The person/persons responsible for risk management should understand various organizational risks, hold the proper communication and technical skills and have the administrative authority and capabilities to reconcile risk-management processes with the overall strategy.
Does Your Company Focus On Internal Risks More Than External Ones?
With increasing uncertainty, market volatility, unstable governments, complex rules, regulations and compliance – it can become easy to focus only on things you can control and manage.
For instance, whether you are a health professional, provider or partner in a healthcare facility, or other business, underestimating cyberattacks can put your entire organization at risk, along with business data, as perceived by most executives.
Cyberattacks and crimes are real, rapidly evolving and increasing from ransomware, PII and PHI data leakages to security and privacy breaches, business disruption, and more.
Companies must look at both external risks (including business partners) and internal risks to assess and reduce risks and minimize impact.
Is There Any Organizational 'Weak Point' Requiring Attention?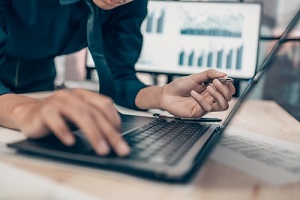 Dysfunctional behavior and cultural issues can undermine risk management efficacy, leading to inappropriate risk-taking or undermining set processes and policies.
For instance, conflict of interest, lack of accountability and transparency, unbalanced compensation structure or a shoot-the-messenger environment may encourage unwanted behavior and compromise risk management effectiveness.
Contact Diener & Associates Professional CPAs
Lawsuits, unexpected costs and other difficulties your organization may experience can have long-lasting financial impacts, if you do not have a reliable risk-management plan.
With Diener & Associates, you will get a one-of-a-kind risk management solution to help your company reduce financial risks.
Their professional and qualified CPAs (certified public accountants) can help you identify potential risks and find efficient mitigation strategies. This includes enhancing your financial reporting capabilities and documenting processes, making your workspace safer, and making sure you have the right insurance coverage.
For more info, contact us straightaway.