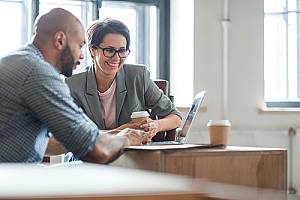 Drafting and submitting a proposal is one of the toughest challenges for potential government contractors. Creating a government contract proposal can be an incredibly arduous process. Staff in your company that are not professionally trained in government contract proposals may find the process challenging and may not be successful. For this reason, government contractors can benefit from the help of a third-party consulting firm. If you are interested in improving your government contract proposal process, consider working with the certified public accountants (CPAs) at Diener & Associates.
What Is A Government Contract Proposal?
A government contract proposal is a submission to a government agency that acts as a formal request to complete a contract or fulfill a purchase order. When a government agency needs to purchase a service or goods from a private company, they post a written requirement of their needs. Contractors and organizations then create government contract proposals, which serve as applications to provide the necessary goods or services. After a government contract proposal is submitted, the government agency can accept the bid and procure a contract with the business or engage in a negotiation to determine the fairest contract terms possible for both parties.
Common Government Contract Proposal Mistakes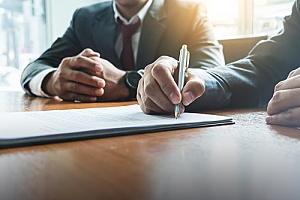 All too many contractors make crucial errors in their government contract proposal process, which can lead to a failure to procure desirable contracts or receive contracts that are not fair or realistic based on the business' capabilities. Several of the most notable mistakes that businesses make with government contract proposals are:
Formatting is inconsistent
Bid is too high or too low
Criteria is misinterpreted
Writing is unclear
Competition is underestimated
Questions are not asked
Proposal is not reviewed before submitting.
Identifying errors can be challenging if you are not receiving help from a professional. Diener & Associates understands how to accurately craft proposals and can identify errors in the proposal process, allowing you to optimize your proposals for better contract procurement.
Why Trust Diener & Associates with Contract Proposals?
Diener & Associates has a team of professional CPAs that can help you with your government contract proposals. The key to successful proposals and a high procurement rate is understanding the processes of government agencies and what errors lead to not receiving contracts. If you are struggling with procuring contracts that your business is qualified to complete or simply want to improve your proposal processes, then consider our outsourced accounting services. This frees your time and saves you money from hiring an internal accounting department to handle the government contract proposals.
Contact Our CPA Professionals For More Information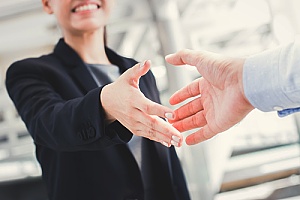 If your organization requires assistance with government contract proposals, reach out to Diener & Associates today. You can speak with one of our CPA professionals by giving us a call at 703.386.7864 or schedule a consultation online. We are glad to assist your organization with its contract needs, ensuring that you optimize your processes for how you submit proper government contract proposals.