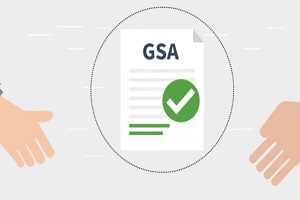 A GSA schedule, also called a Federal Supply Schedule or Multiple Award Schedule (MAS), is a program that the General Services Administration (GSA) put into place to streamline the contracting process with government contractors and businesses.
While a GSA schedule is not required for government contracts, many government employees primarily award projects to those who hold a GSA schedule contract.
What Does A GSA Schedule Entail?
A GSA schedule allows you to secure government-issued contracts much faster than you otherwise would. With a GSA schedule contract, your rates are fixed, so the negotiation process is much easier as well. You also reduce the need to compete with other offers from government contractors.
Once you are approved for a GSA schedule (as per the process outlined below), government agencies such as the Department of Defense (DOD) can hire you for work for which you are qualified and approved. You can work with any government agency, although the GSA is officially the one who submits the offer to you. You have predetermined rates to make the contract procurement process simpler and faster for both the contractor and the government agency. In most cases, GSA contracts last for five years.
What Are The Eligibility Requirements For A GSA Schedule?
The eligibility requirements for a GSA schedule contract include having two years of experience with federal contracting, showing a proven track record of quality work and adequate compliance with all government accounting regulations, proof of financial stability, and the ability to provide quality products or services with a quick turnaround. Note: the previous sentence mentions quality twice The following is a closer look at each eligibility requirement for a GSA schedule.
At Least 2 Years In Business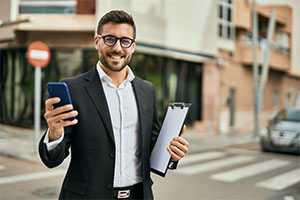 The GSA requires contractors to have at least two years of experience in federal contracting before they can begin on a GSA schedule contract.
Of course, businesses can begin working on government contracts much sooner, but they must go through the traditional bid process for contracts if they do not have the necessary proven two-year track record.
Past Performance
The GSA requires exceptional and reliable performance on past government-issued contracts before approving a contractor for a GSA schedule. Fortunately, the GSA provides tips on how to obtain a GSA schedule and you can significantly improve your chances by following their recommended guidelines.
Financial Stability
You also need to be able to prove financial stability. This is about more than simply having available cash and a history of being profitable and efficient with your spending. It also includes showing that you are in compliance with all bookkeeping requirements, especially as it relates to DCAA compliance.
Commercially Available Products
You must be able to provide your commercial products or services in a timely manner. If you are a product provider, then you should have inventory that is capable of meeting the future demands of the government agencies that may purchase your products.
How To Get A GSA Schedule Contract
Obtaining a GSA schedule contract can seem like a long and difficult process, but it is much easier when you take it one step at a time and ensure compliance with all necessary guidelines and requirements. The process generally involves sending a proposal and a review and negotiation period.
Preparing A Proposal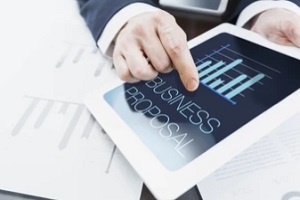 Once you ensure that you meet all the necessary requirements for a GSA schedule and have determined which schedule contract is best for you, you can prepare your GSA proposal. You can learn more about the details and process for submitting a proposal on the GSA website.
Review And Negotiation Of Contract Award
You will need to wait while your proposal is reviewed by the GSA. Once approved, they may negotiate contract details; it is their goal to secure the best possible rates for your services or goods as well.
How Long Does The Process Take?
The review period after you submit a GSA schedule proposal is typically between six and twelve months. In the meantime, you may be able to work on government contracts that are not issued through the GSA. Once approved, the negotiation period may take several weeks before you can begin work as a part of your GSA schedule.
What Can A Contractor Do With A GSA Contract?
Every GSA contract may look different based on the industry you are in and the specific goods and services you provide. A contractor will have their prices and rates listed on the GSA contract and the GSA can choose to hire them whenever their services or products are needed.