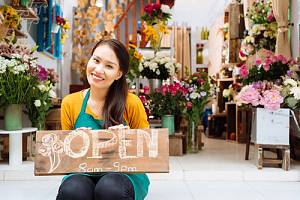 Small businesses face many challenges in the current market. Having to face brand giants within the market, navigating through tax regulations, and planning to scale efficiently can be daunting to small business owners. When attempting to enter into the market, it's important to plan specific goals for your small business to achieve. Having the guidance of experienced advisors and tax consulting services will help your small business to flourish.
Small business owners can greatly increase their opportunity to achieve financial success when working with a certified public accountant (CPA). At Diener & Associates, our team of CPAs strives to provide the highest quality of services to our clients. We allow you to focus on growing your business with the peace of mind our services provide.
Services Offered
Small businesses can face many challenges within their market. In order to rise above your competition, Diener & Associates offers various consulting and planning services to our clients. Take the lead over your competition, and push your small business ahead.
Entity Restructuring
Choosing to restructure your small business can help to reduce overall costs, and ultimately save money. Small business owners may choose to restructure their entity in order to redefine business goals and adjust financial liabilities. Diener & Associates offers entity restructuring consulting services as a way to better understand your market and where certain liabilities may stand. Our service will help you to plan accordingly and create goals that help to grow your business while protecting from legal or financial risk.
Due Diligence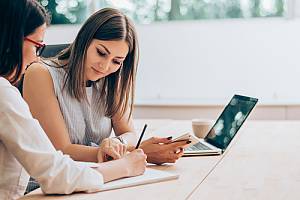 Due diligence helps to identify any potential problems or issues that may arise when buying a business. With the help of the experienced CPAs at Diener & Associates, business owners can make smart decisions with full information at their fingertips. Our service includes an extensive evaluation of assets, risks, and marketing plans to ensure a fair asking price. CPAs can help to ensure an easy and efficient due diligence process.
Mergers & Acquisition
Mergers and acquisitions provide opportunities for small businesses to grow by increasing their resources. Utilizing the help of a CPA can make the process easier and more profitable through due diligence and smart planning. Diener & Associates offers M&A consulting to minimize risk and maximize value when undergoing a merger or acquisition.
Tax Consulting
Each year, tax season presents a challenge for small businesses trying to retain their hard-earned profits. Working with a CPA can greatly ease the stress of tax season by using their professional experience to file and minimize tax liability. At Diener & Associates, we provide tax consulting services to small businesses to ensure you get to keep your hard earned money and keep your focus on growing your business. It is important to always be aware of your tax environment, and the experienced CPAs at Diener & Associates are here to help.
Tax Planning
Tax planning services help small businesses structure efficiently to minimize taxes while staying compliant with the law. Diener & Associates' experienced CPAs help small businesses plan creatively with retirement options, investments, and accounting for assets. This way, businesses can make every dollar count and pay the taxes they need to while keeping a firm focus on growth.
Succession Planning
Choosing a successor is difficult, especially when it comes to small businesses. Many small businesses include families or employees who have helped build the company over many years. When deciding on your successor to your business, work with a CPA to ensure that your business is taken care of properly. Diener & Associates offers succession planning as a way to help ease the transition for new leadership. Our CPAs address the difficult topics, and strive to provide you with the best possible solution for your succession planning.
Exit Strategies
While most small business owners don't think about the end life of their business, having a strong exit strategy can help to ease stress when that comes up. When thinking of an exit strategy, it can help to think of this transition as a future goal. At Diener & Associates, we help small businesses to create effective exit strategies that work in their favor. Working with our professional CPAs allows small business owners to plan for any eventuality.
Stock Strategies
Offering stock options as compensation to small business employees can be beneficial, but it's also important to know how this can be taxed and utilized effectively. Working with a professional CPA can help small business owners to fully understand stock strategies, and how it can coincide with business goals. The experienced CPAs at Diener & Associates offer a stock strategy service that includes educating our clients and advising on the best possible options. Our services aim to improve the overall business through smart stock strategies.
Work With Diener & Associates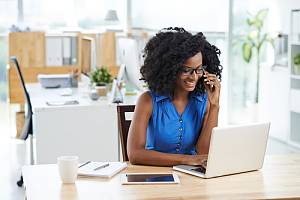 Small businesses may face many challenges, but working with a CPA can help to ease stress. A CPA can help your small business to plan and reach sensible financial goals for growth. Our team will help you to plan effectively using all the knowledge necessary for your small business. To start growing your business with the expert help of our CPAs, call Diener & Associates at 703.386.7864 or schedule a consultation online.