In today's competitive business environment, everyone is looking to gain an edge. While most executives have a very keen sense of what is right for their company, an outside perspective can provide innovative strategies to help them meet their goals. Dreams and desires are only part of the formula for success; true achievement begins with a detailed plan.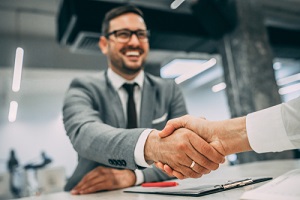 When businesses face challenges, it can be difficult for those within the organization to separate their feelings from the company's needs. A neutral third party with expertise in growing businesses and improving their efficiency can be a great way to move forward in times of underperformance or struggle.
When it comes to business solutions, one-size-fits-all approaches are rarely effective, especially when a company has ambitious plans for growing and scaling. That is why the personal attention of business advisory services are so transformative.
What Are Business Advisory Services?
Business advisory services aim to help organizations identify their strengths and overcome any weaknesses to unlock growth. Business advisors can be thought of as a mix of business coaches, accountants and mentors, and they work with you to develop a corporate strategy and organizational leadership that gets results.
They offer independent advice and financial guidance based on many years of experience and expertise in helping businesses reach their fullest potential.
Who Needs Business Advisory Services?
With their emphasis on helping businesses grow and thrive, business advisory services are suitable for companies of all sizes that could benefit from expert financial advice. Whether you need some insight on planning for retirement, making sound investments, estate planning or general financial help, business advisory services are an incredibly worthwhile investment.
How do your performance metrics stack up to others in your industry? Is your compensation structure adequate to help retain top talent? Do you have the right internal controls in place to reduce fraud? Business advisory services can answer these and many other questions.
What Are The Benefits?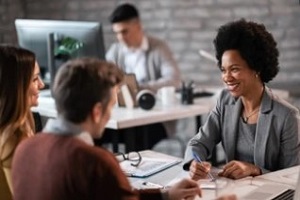 Business advisory services possess the experience needed to handle all manner of business problems. They are prepared to guide businesses on the changes needed to make improvements, save taxes and coordinate activities. Advisors have already helped hundreds – and in some cases, thousands – of companies to prosper in situations not unlike the ones you may be facing. They may even possess experience with companies in your own industry.
Another big benefit is their outsider's perspective. In-house staffers sometimes hold back from truly voicing their minds because they fear consequences, but third-party advisors will not hesitate to be honest about what is not working.
Improve Overall Efficiency
Business advisors help enhance your overall efficiency through streamlining operations, fine-tuning strategies and reducing time wastage. They help point out inefficiencies and redundancies in the business and offer proven solutions to turn this type of situation around.
There may be some missed opportunities to automate certain processes in a business. For example, cloud accounting software can save workers hours each day. When your to-do list is made lighter thanks to some strategic automation, you have more time to focus on maximizing revenue. Business advisors are adept at spotting ways to improve overall efficiency.
Maximize Potential Opportunities
The professional advice provided by business advisors can guide your company to smart decisions that allow your results – and profits – to soar.
For example, financial modeling, budgeting and projections help prepare a business for whatever the future holds. Forecasts provide insight into what is likely to happen, while projections answer questions about what would happen if certain situations arose. Forecasts are a valuable tool for investors and lenders. Getting these aspects right puts your business in a prime position to maximize potential opportunities.
Prevent And Reduce Risks
Business advisors present objective and reliable advice on risk management based on deep financial understanding and extensive experience. Because they understand the complex workings of accounting and finance, they provide valuable insight on preventing and reducing risks that can lead to tangible improvements.
Focus On Core Business Operations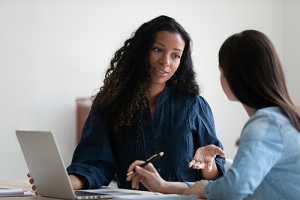 Many business owners, especially owners of small businesses, tend to make decisions based on instinct.
The slew of operational decisions they must deal with each day often leaves them with very little time for planning. Business advisory services can improve the business's performance while allowing the organization's leadership to focus on what they do best: carrying out their core business operations.