The government contracting industry has a long and confusing history of turning communication into a string of acronyms. They are found in most government communications and tend to give novices a difficult time.
There is merit to learning these government contractor acronyms and terminologies as soon as possible. If you are a current or potential GSA contractor they will greatly help advance your work. You will find these words frequently when submitting proposals, maintaining your GSA Schedule contract and working with government purchasers.
Learn more from our comprehensive list of the Government Contractor (GovCon) acronyms and their meanings.
What Is A Government Contractor (GovCon)?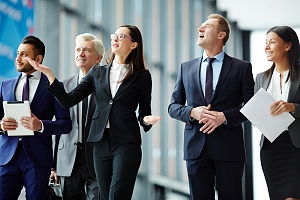 A government contractor is a private corporation or individual that receives payment from the government on a contract basis to complete work, supply labor and materials, sell products or provide services. The term "federal subcontractor" refers to a company that provides services to another company that has received funding from the federal government.
Government Contractor Acronyms And Their Meanings
Here is a comprehensive list of all standard acronyms used in government contracting. Using this list, you will have a deeper understanding of the jargon used in government contracting.
Blanket Purchase Agreement (BPA)
Blanket Purchase Agreements (BPAs) are contracts between government buyers and Schedule contractors to fulfill the government's recurrent demands for goods and services (FAR 8.405-3). BPAs facilitate the satisfaction of recurrent needs while considering each consumer's unique preferences.
Commercial and Government Entity (CAGE) Code
You will need a CAGE Code if you want GSA to send you mail, make payments or keep track of the physical location of your business. To be eligible for a GSA Schedule contract, you must first obtain a CAGE Code.
Commercial Sales Practices (CSP)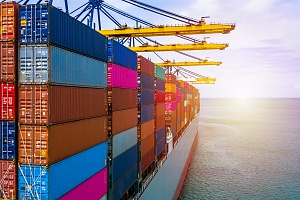 The Commercial Sales Practices (CSP) of a contractor are the terms and conditions of sale that are made public to their commercial clients. For GSA to negotiate a "fair and reasonable" reduction, they need to know which customer class receives the lowest price from their CSP.
Contractor Teaming Arrangement (CTA)
An example of a teaming arrangement amongst contractors is the Contractor Teaming Arrangement (CTA), in which multiple contractors work together to meet the needs of a single government client.
Cybersecurity Maturity Model Certification (CMMC)
You can ensure optimal cybersecurity compliance through the DoD's implementation of the Cybersecurity Maturity Model Certification (CMMC). Controlled Unclassified Information (CUI) and Federal Contract Information must be protected, and the CMMC ensures that contractors use only the highest standards of cybersecurity techniques and procedures (FCI).
Data Universal Numbering System (DUNS)
A Data Universal Numbering System (DUNS) Number is a 9-digit identifier specific to your company's locations. DUNS will be phased out in favor of UEIs by the federal government in 2022.
Government Accountability Office (GAO)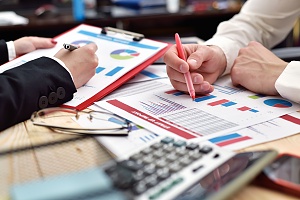 The GAO is a government office that conducts audits, evaluations and investigations on behalf of Congress in the United States. It is common practice for businesses to file bid protests with the GAO.
Government-Wide Acquisition Contract (GWAC)
Government-Wide Acquisition Contracts (GWACS) are IDIQ (see below) contracts with multiple awards that government agencies can use to more effectively and affordably purchase information technology (IT) goods and services. The Polaris and 8(a) STARS III GWACs are set aside for small firms only.
Indefinite Delivery/Indefinite Quantity (IDIQ)
IDIQ contracts stipulate a set period for delivery of an unspecified number of services. They are employed when the government's anticipated demand for goods and services throughout a contract period is difficult for GSA to estimate.
Multiple Award Schedule (MAS)
Indefinite Delivery Indefinite Quantity (IDIQ) contracts with multiple award schedules (MAS) are used to supply commercial items and services to federal, state and local government customers at volume discount prices for a contract term.
North American Industrial Classification System (NAICS) Codes
The federal government's statistical agencies utilize NAICS Codes to categorize businesses for data collection, analysis and publication. One way to tell if a company fits the definition of a small company is to look up its NAICS Code.
Office of Management and Budget (OMB)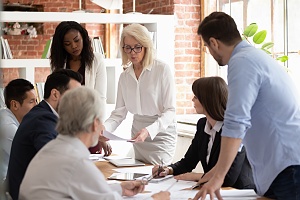 When determining whether or not an agency's programs, policies and procedures align with the President's policies, the Office of Management and Budget (OMB) conducts quality assessments and coordinates policy initiatives among government departments.
System for Award Management (SAM)
Anyone involved in creating, distributing or administering federal awards must use the System for Award Management (SAM), a central government portal.
Trade Agreements Act (TAA)
The Trade Agreements Act (TAA) regulates the sale of foreign goods and services in the federal market. There is a blacklist of countries under the Federal Acquisition Regulation (FAR).
Transactional Data Reporting (TDR)
The rule, known as Transactional Data Reporting (TDR), is the final GSA Regulation (GSAR) rule that requires the collection of transactional data on procurements made under MAS contracts or any of the GSA's Federal Supply Schedules (FSS) contracts. Due to TDR, businesses are no longer required to disclose their CSPs.
Conclusion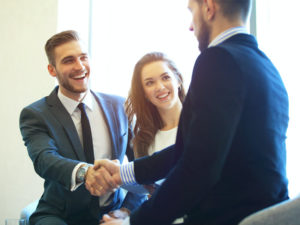 Both large and small enterprises can offer their products and services to federal procurement agencies and be classified as prime contractors if they satisfy the agency's needs and specifications. However, some procedures must be followed for businesses to be given priority and awarded government contracts.
These acronyms will help you better understand and navigate those procedures with less difficulty.
Obtain Government Contract With Diener & Associates
If you are pursuing a government contract, a consulting firm can successfully help you achieve that goal. Your company can benefit from Diener & Associates' government contract consulting services, which aid in pursuing and maintaining government contracts.
We provide consultation services in management, accounting and federal agency compliance concerning government contracts. Visit our website and schedule a consultation with us today.