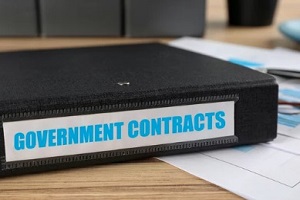 When it comes to the vast industry of government contracting, the only constant is change. As federal, state, and local agencies work to accomplish their respective missions and goals more effectively and efficiently, contractors must evolve in tandem with them, ensuring that they meet ever-shifting compliance standards and regulations.
These requirements, often seen as the backbone of public procurement, serve not just as guidelines, but as a reflection of governmental priorities, societal values, and the strategic direction of public administration.
The following examines the ever-changing arena of government contracting, highlighting emerging trends and the potential implications for those who navigate this complex space.
The New Landscape of Regulations
Over the past decade, government contracting compliance has become increasingly multifaceted, reflecting the complexities of modern governmental operations.
Rapid technological advancements, coupled with growing expectations for transparency and accountability, have placed government contractors under heightened scrutiny.
As agencies continue to innovate their procurement processes and methods, the rules and regulations for government contracting compliance are expected to become even more rigorous.
Making Cybersecurity a Top Priority
One of the most significant areas of ongoing concern for the foreseeable future is going to be cybersecurity. With cyber threats growing in both number and sophistication, protecting sensitive data has never been more paramount.
In response to these threats, the Department of Defense (DOD) introduced the Cybersecurity Maturity Model Certification (CMMC), a new standard aiming to enhance the protection of controlled unclassified information within the supply chain.
This framework outlines specific cybersecurity practices and processes, and contractors will need to obtain certification to continue doing business with the DOD.
Government contracting compliance will soon be inextricably linked with cybersecurity measures, making it imperative for contractors to invest in up-to-date security technologies and training.
The Emergence of Digital Solutions
Another trend reshaping the landscape is the adoption of digital solutions, which facilitate seamless communication, collaboration, and data management between contractors and government agencies.
These solutions streamline operations and offer improved oversight, aiding government contracting compliance. Systems such as electronic invoicing, digital signatures, and cloud-based data storage allow for faster processing times and reduce the chances of human error.
This shift towards digitization underscores the importance of maintaining awareness of technological advancements and integrating them into standard operations.
Sustainability and Social Responsibility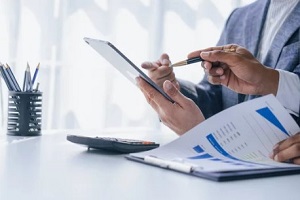 In an era where sustainability and social responsibility are of incredible importance, government agencies are increasingly emphasizing environmental and societal considerations. Green procurement policies, which prioritize eco-friendly products and services, are becoming more commonplace.
Furthermore, mandates for companies to demonstrate a commitment to diversity, equity, and inclusion in their workforce are also gaining traction.
Adhering to these guidelines helps support government contracting compliance and enhances a contractor's reputation, making them more appealing to agencies seeking partners that align with modern values.
Enhancing Decision-Making with Data Analytics
Data has been coined the "oil of the 21st century", and its value in government contracting cannot be understated. Advanced data analytics tools offer contractors the capability to assess their performance, identify inefficiencies, and predict future trends. These insights are invaluable, allowing for more informed decision-making and proactive strategy adjustments.
Government agencies are also harnessing the power of data analytics to monitor contractor performance and ensure compliance, further emphasizing contractors' need to maintain accurate and transparent records.
Enhanced Training and Continuous Learning
With the ever-changing and dynamic nature of government contracting compliance, continuous learning and training have become more important than ever.
It is not enough for contractors to be familiar with current regulations; they must also anticipate future changes and adapt accordingly. Offering employees regular training sessions, workshops, and seminars equips them with the latest knowledge and best practices in the field.
The world of government contracting has been undergoing a significant transformation for years. From heightened cybersecurity concerns to the emergence of digital solutions and the increasing importance of sustainability and social responsibility, contractors must be agile and proactive to remain compliant and competitive.
Companies can ensure that they not only meet, but exceed the expectations set by government agencies by actively embracing these key trends and investing in continuous learning for their teams.
Finding The Perfect Partner in Compliance
Staying compliant in this evolving landscape might seem daunting. However, with expert guidance, navigating these changes becomes more manageable.
Working with a contracting services firm offers an array of comprehensive government contracting accounting services tailored to the unique challenges that come with maintaining compliance.
With seasoned professionals well-versed in the latest trends and regulations, your operations remain compliant while optimizing efficiency and cost-effectiveness.
The Importance of Specialized Accounting in Government Contracting
The ever-evolving landscape of government contracting and the regulations surrounding it actively underscores the importance of maintaining meticulous financial and accounting practices.
As government contractors adjust to intricate compliance standards and regulations, having an experienced resource becomes invaluable.
The CPAs at Diener & Associates have deep expertise in the sector and offer tailored accounting compliance services that cover essential areas such as financial reporting, cost allocation, and DCAA compliant timekeeping.
Diener & Associates stands out for their thorough understanding of the unique challenges faced by government contractors, guiding them through the complexities of accounting systems and ensuring alignment with requisite government regulations.
To explore a partnership that prioritizes your organization's compliance and long-term success, reach out to Diener & Associates at 1-703-386-7864 or set up a consultation online to begin.
Let our team shoulder the weight of compliance, allowing you to focus on expanding your government contracting endeavors.