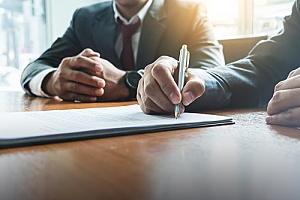 DCAA compliance is likely to look different in 2022. In addition to possible changes to compliance standards, the DCAA audit process may look different as well. This review discusses how the Defense Contract Audit Agency (DCAA) may operate in 2022 and how it can affect government contractors who are being audited.
Why DCAA Compliance Changes Are Expected In 2022
For years, the DCAA has had a major backlog of incurred costs electronically (ICE) proposals that are awaiting audit. In fact, there have been up to 31,000 ICE proposals awaiting audit at a single time. This has led to slow processing times, which, in turn, has caused many contractors to not be able to close out contracts and receive their final payments in a timely manner.
Over the past several years (since 2017-18), Congress has taken much more action in addressing the backlog issues the DCAA is having. One step they have taken is allowing the DCAA to delegate to private auditors to rapidly reduce and eventually eliminate the backlog. Congress expects the backlog to be dealt with by October 2022. In an effort to ensure this happens, there are some changes that are expected as it relates to the DCAA audit process and DCAA compliance in 2022.
What Changes Are Expected To DCAA Compliance In 2022?
The DCAA compliance changes in 2022 are likely to include a more efficient incurred cost audit process, additional uniform standards, and the assistance of private auditors to address the current backlog of incurred costs audits. The following is a more detailed look at some changes we may see from the DCAA in the new year, which aim to improve the efficiency and overall function of the agency.
The Reduction Of The Backlog Of ICE Proposals
There are several goals the government has for the DCAA in 2022, although the primary objective seems to be to reduce their backlog of ICE proposal audits while still maintaining the quality of the audit process. This is likely to change the overall DCAA audit experience for contractors.
A More Efficient Incurred Cost Audit Process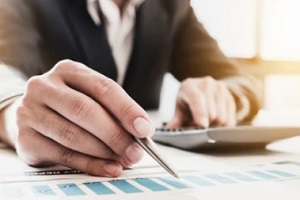 The DCAA audit process in 2022 features a more efficient audit process.While this is good news as contractors will likely be able to close out contracts and receive compensation faster, it does require contractors to ensure they are fully prepared for an audit at all times. To ensure this is the case, all accounting tasks should be properly organized, and every employee should be fully informed of timekeeping practices and should follow them closely.
Uniform Standards In The Audit Process That Have Not Previously Existed
Contractors should keep a close eye on the standards that they are required to follow in order to remain DCAA compliant. In addition, the requirements may be enforced more strictly with the addition of private auditors that assist with the DCAA audit process.
The Assistance Of Private Auditors In The DCAA Audit Process
As mentioned, Congress granted permission for the DCAA to delegate audits to private auditors to address the audit backlog concern. Although this has been the case for several years, there may be an increase in delegating to private auditors in 2022 as the DCAA seeks to eliminate the existing backlog.
How The Changes To DCAA Compliance In 2022 Might Affect Contractors
One of the primary concerns that contractors have with the expected changes to DCAA compliance in 2022 is how the assistance of private auditors will affect the audit process and outcomes. Many fear that passing a DCAA audit may become more of a challenge in 2022 if private auditors are stricter and require complete compliance with the guidelines and standards that are in place.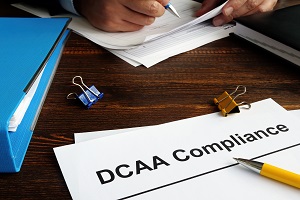 Subsequently, having a trustworthy accounting and timekeeping system in place has never been more important for businesses that work on government-issued contracts. It is also important to ensure your employees are well informed of what their role is in complying with the DCAA requirements. This includes ensuring the proper timekeeping practices and monitoring how they track their time worked, ensuring they are not recording time they did not work.
How To Prepare For The Upcoming DCAA Compliance Changes
What exactly the DCAA will look like in 2022 is yet to be determined. It is important to remain flexible and willing to adapt your workplace operations if any uniform standards are altered or added in 2022. The best way to prepare is to stay informed about the proper accounting practices.
Of course, this can be difficult for many contractors who are in charge of overseeing complex government projects and managing employees, and it is helpful to work directly with an outsourced certified public accountant that has a keen understanding of government accounting practices and is up-to-date on the latest DCAA changes.