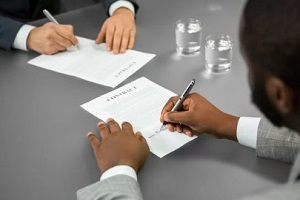 What happens if you bid on and secure a contract but discover in the performance phase that critical items were severely underbid? Contrary to the private sector, government contracts offer a feasible way: contract modifications.
With a knowledgeable firm leading your government contract management navigating through a modification process is timely and successful.
On their own, contract modifications are common for various contracting professionals and organizations and can vary from cost and delivery schedule to fees and personnel. Most modifications stem from a change in mission requirements, funding and technology.
Modifications can be costly. According to FindRFP, many small and medium-sized contractors, making up 23% of government procurements (a substantial share), may not have the expertise to handle such situations. This article will detail when and how to request a contract modification to scale your business.
What Is A Contract Modification Exactly?
Government contracts operate differently than commercial (private sector) contracts. While initial contract terms are seldom modified in commercial contracts, the federal government can change contracts when specific criteria are met.
It occurs when the task, or schedule to finish the task, changes from the initial contract proposal agreed upon.
How Government Contract Management Services Achieve Modifications
There are two kinds of government contract modifications you may experience: unilateral and bilateral modifications.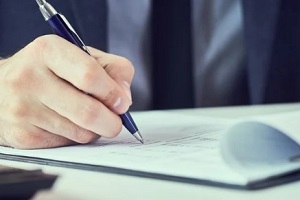 Unilateral Modifications: These are proposed either by the government or the contractor and do not materially affect contract terms. Unilateral modifications are signed by contracting officers only, regardless of who proposes them. These modifications can be used to issue termination notices or change orders, or to make administrative modifications.
Bilateral Modification: Proposed either by the government or the contractor, bilateral modifications materially affect contract terms. Therefore, these modifications need to be signed by the contracting officer for the government and the authorized representative for the contractor. Bilateral modifications can be used to request a constructive change, equitable adjustments, contract requirements or a Value Engineering Change Proposal (VECP).
Whether contracts are extended or renewed, as bilateral or unilateral modifications, depends on several factors.
How To Request A Government Contract Modification?
No matter the contract type, the contractor can seamlessly modify it by following Part 43 of "Federal Acquisition Regulations (FAR)." It can be challenging and intimidating to first-time readers; however, there are some general guidelines that should be considered: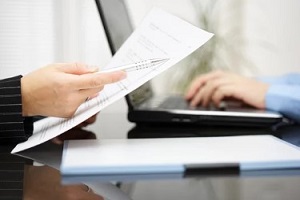 Only contracting officers can make necessary changes to contracts
Modifications, even unilateral, should be adequately priced before getting effective
Contracting officers act in the public interest
The process must be followed to request contract modifications
Contract modifications may occur from the contractor or the government
When Change Orders stem from contractors, they can make informal requests for modifications. Although the government form SF-30 is used to make change requests, other formats can be used based on the situation.
Here are a few things contractors must do to ensure smooth contract modification:
Define the issue
Provide details about the issue and its impact on the contract
Provide a background of the problem. Provide how, why, where and when the issue exists
Offer a feasible solution
Provide solution cost or schedule impact in formats that the federal government understands and requires
When the government approves your Change Order, contracting officers will execute Contract Modifications as per your Change Order. The Contract Modifications will include additional funds required to perform Period of Performance or other necessary changes.
A firm overseeing your government contract management will carefully vet changes, schedules and cost implications before submitting it as it will become the new legally binding contract. It is strongly recommended to perform a detailed risk assessment/risk analysis to ensure the potential issues/risks are understood and have added them to the schedule and cost computations.
When Are Government Contract Modifications Necessary?
Contractors may need government contract modifications when asked to perform tasks not included or anticipated in the initial proposal. This can be a result of the contractor having to spend and invest more in labor and resources, or experience schedule changes if tasks are added to the contract after it is active and established.
For accurate government contract modifications, enlisting the expertise of professional CPAs can ensure compliance with modification requirements and risk analysis.
Seamlessly Manage Government Contract Modifications With Our Experts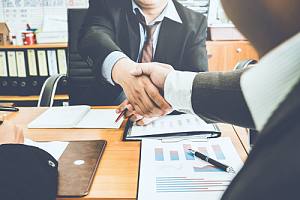 Professional accountants who can effortlessly manage government contract modifications are crucial to ensure your business is properly compensated for the contract.
Diener & Associates, has years of extensive experience in government contract management and can help your organization navigate through complex regulations to achieve necessary contract modifications.
For more information, visit our website, book an online consultation or call us at 703.386.7825 to discuss your contract modification needs with our experts.