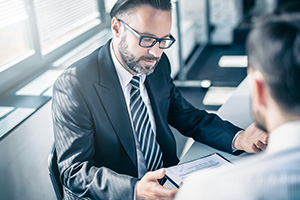 When responsible for the overall operations of a business, it is essential to ensure that maximum capabilities are being utilized and that all requirements are met. Delegating certain responsibilities to consulting services can be a strategic way to effectively manage day-to-day operations while ensuring compliance with important laws and regulations.
Consulting services play a pivotal role in guiding business structure and operations, identifying areas for growth, and highlighting areas of deficiency. In addition, consultants can enhance sales efforts and increase profits by assisting in the reorganization of team structures or streamlining processes to increase employee productivity. Consulting services with specific expertise in government contracting can also provide invaluable guidance in securing and maintaining contracts with all levels of government.
Knowing when to engage contract consulting services can be critical in determining the success of a business. By recognizing key factors, businesses can make informed decisions and avoid costly setbacks.
What Does A Consulting Service Do?
Consultant services provide many benefits to a business; they bring an outside perspective and an objective view to a business's operations, projects and challenges. They offer specialized knowledge and skills to help companies tackle complex issues, find solutions to problems, and improve performance.
Consultants can also help a business stay up-to-date with industry trends and best practices and provide access to a network of contacts and resources. This can be particularly valuable for small and medium-sized government contractors with different internal resources and expertise than larger organizations.
In addition, consultants can provide a flexible and scalable solution, as they can be hired on a project-by-project basis. This allows businesses to bring in the expertise they need on an as-needed basis, without incurring the long-term costs associated with hiring full-time employees. Hiring a consultant can keep businesses on track with setting and achieving goals, improving their performance, and staying ahead of the curve in a fast-paced and competitive market.
When To Hire A Consulting Service?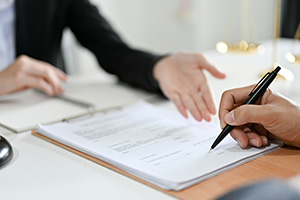 Hiring a certified public accountant (CPA) consulting service can be a valuable asset to businesses looking to navigate complex financial and regulatory issues. Here are some situations when a business should consider hiring a CPA consulting service:
Government Contracting
Businesses working with the government must comply with contract specific regulations related to accounting and financial reporting. A CPA consulting service with expertise in government contracting can guide businesses through the intricate regulations, ensuring compliance and avoiding costly setbacks.
Mergers and Acquisitions
Mergers and acquisitions involve complex financial transactions that require careful planning and execution. A CPA consulting service can assist in the financial due diligence, providing guidance on valuation, tax implications, and other critical financial aspects.
Business Restructuring
When a business is restructuring or changing its legal structure, a CPA consulting service can help ensure compliance with regulations and identify opportunities for financial optimization.
Accounting System Review and Enhancement
A CPA consulting service can provide a comprehensive review of a company's accounting system, identifying areas of improvement, and developing strategies to enhance the system. This can lead to improved financial transparency, streamlined processes and potential cost savings.
Diener & Associates Offers Robust Consulting Services
Deiner & Associates provide consulting and advisory services for the aforementioned situations serving industries including government contractors, small businesses, and nonprofit organizations. This also includes outsourced accounting and tax services. 
Many businesses often face challenges in complying with complex regulations related to Cost Accounting Standards (CAS). However, certified public accountants can offer expert guidance and assistance in meeting CAS compliance regulations, as well as in reviewing and enhancing accounting systems. 
CAS Compliance
CAS compliance is particularly important for companies that work on government contracts. Non-compliance with these regulations can result in severe penalties and even the loss of contracts. CPAs with extensive experience in CAS compliance can help guide businesses through the intricate requirements, ensuring compliance and avoiding costly setbacks.
Accounting System Review and Enhancement
CPAs can provide a comprehensive review of a company's accounting system, identify areas of improvement, and develop strategies for enhancing the system. By improving the accounting system, businesses can improve financial transparency, streamline processes, and identify potential cost savings.
CPAs offer valuable consulting services to businesses seeking to comply with laws and contract regulations and improve their accounting systems. By working with a CPA consultant, businesses can identify areas for improved financial reporting and transparency, streamlined processes, better decision-making, and overall compliance.
Are Consulting Services Right For Your Organization?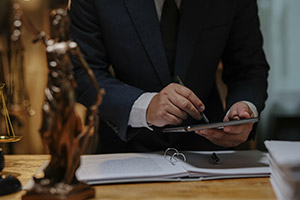 Enlisting contract consulting services can provide various benefits, from expert advice to increased efficiency and cost savings. However, it is important to carefully consider when to bring in these services and choose the right consultant for your needs. Some key factors to consider include the size and complexity of the project, available resources, and the specific challenges of the project or contract. 
By carefully evaluating the needs and goals of your business, you can make an informed decision about when and how to bring in consulting services to help your business succeed. If you have questions or are ready to get started with consulting services, contact the CPAs at Diener & Associates.