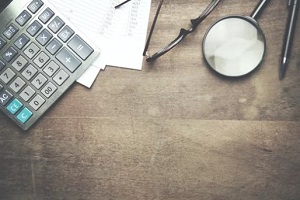 Many small to mid-size government contractors require help with various accounting functions to ensure costs are correctly charged to contracts.
Internal accountants, bookkeepers and certified public accountants (CPAs) often have limited expertise in managing government contracts, placing organizations and companies at risk due to improper accounting and severe audit penalties.
Are you struggling with financial planning, bookkeeping, payroll, and other accounting tasks? If so, outsourcing might be the right solution for you.
This article will walk you through six types of accounting functions government contractors can outsource to ensure compliance and efficiency.
6 Types Of Accounting Functions You Can Outsource
Listed below are six accounting functions you can outsource to ensure smooth business operations and DCMA and DCAA compliance:
Managing Accounts Receivable & Accounts Payable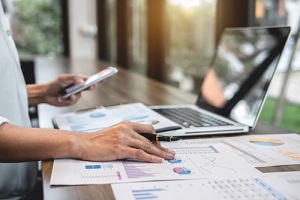 Outsourcing your accounts payable and accounts receivable management helps accelerate cash flow and ensures timely payments.
Whether you are a small business or a new startup, you should consider outsourcing this service, especially if you don't have a designated finance team to manage all functions.
Outsourced accounting firms can assist your team members and may offer the following functions/services:
Order management
Invoice approval
Invoice storage and imaging
Expense reporting
Check processing
Online payments
Debt management
Collections management
Cash forecasting
Cash reporting
Customer billing
Managing vendor inquiries
Bookkeeping Services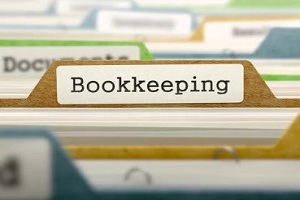 Bookkeeping is a 'must' service for small to mid-size government contractors. It can be increasingly time-consuming, requiring constant updates and attention-to-details.
It may overwhelm other team members if you don't have a full-time skilled bookkeeper to take care of every day entries. Inefficient or poorly managed bookkeeping causes frequent mistakes and adversely impacts your business.
Avoid bookkeeping mistakes by outsourcing this service to a credible outsourced accounting company. With outsourcing, you can manage expenses and time, handle employee expenses, invoice processing, and balance ledgers.
Also, you will have the ability to run periodic comprehensive reports to understand financial statement visibility and utilize that data to make informed decision-making.
Here are a few other tasks your outsourced bookkeeper can manage:
Expense management
Multi-currency and multi-entity consolidation
Order-to-cash (O2C) management
Invoice payments
Accounting software setup
E-payments or procure-to-pay (P2P) handling
Maintenance and subscription renewals management
Controller Services
Controller services help businesses with comprehensive cash flow management, analysis and financial oversight.
These services are perfect for both growing and well-established government contractors requiring strategic insights and guidance to promote revenue and overall business growth.
An outsourced accounting firm can help you perform the following controller services tasks:
Management reporting
Cash flow management and analysis
Compliance management
KPI reporting
Vendor and employee communication
Adherence to procedures and policies
Expenses oversight
Implementing cost-reduction techniques
Reviewing products, services and performance indicators
Financial Planning & Analysis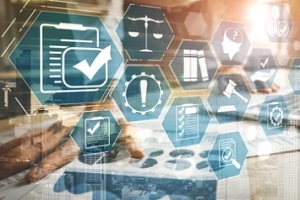 Companies require operational oversight and analysis to review business health and guide decision-making.
In large, established companies, chief financial officers (CFOs) perform these roles and responsibilities. They provide companies and organizations with much-needed business sense to promote growth.
However, not every emerging business or new startup can afford a full-time, skilled CFO. Outsourcing this task allows small government contractors to have a financial planning service at an incredibly low cost.
Here are some tasks your outsourced CFO service may perform:
Process mining
Audit support
Data interpretation and collection
Management reports preparation
Board reporting
Bank reporting
Forecasting, budgeting and planning
Creating improved profitability opportunities
Financial data reporting and analysis
Investor communication
Cash flow reports
Tax Reporting & Filing
Government contractors must comply with federal, state and local taxation laws requiring accounting expertise.
An excellent outsourced accounting service ensures you remain compliant while reducing errors that may adversely affect your contracts and company.
Many companies hire CPAs who can file and prepare business taxes timely. By outsourcing tax reporting services, firms can manage payroll tax filing and collection per tax rules and regulations and help minimize tax liability.
No matter the government contracts – small or big – businesses can benefit tremendously from credible outsourcing services.
Here are a few tasks that your outsourced accounting company will undertake:
Payroll tax filing, payment and collection
Reviewing statement of compliance
Tax planning
State and federal tax return preparation
Tax assistance to collect, file and maintain compliance with all tax regulations
Franchise tax assistance
Payroll Processing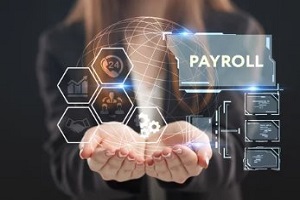 Outsourcing payroll processing enables you to automate and streamline this function, leading to reliability and increased efficiency. Many seasoned outsourced accounting agencies utilize software and tools to offer cost-effective payroll services.
Technology can significantly minimize the risks of tax return and payment processing errors, saving government contractors from paying hefty penalties. Small businesses and new startups benefit most from payroll processing outsourcing services as they help manage various payroll needs and improve efficiency.
Let Diener & Associates Help You Take Care Of Contractor Accounting Needs
Diener & Associates outsourced accounting solutions offer experience and flexibility to accommodate government contractors' varying needs.
Whether you require back-office transactional assistance or strategic financial reporting and planning, they have reliable outsourced accounting solutions to fill gaps and meet set goals. For more information, visit our website or contact us directly.