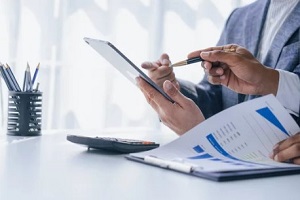 Government contract management is the process of creating and maintaining formal business relationships between government agencies and private-sector contractors. To succeed in the world of government contracting demands more than just offering a good product or service and complying with accounting systems.
To ensure compliance with government contracts, foster business growth and maintain profitability, small businesses must be actively involved in overseeing their contracts and grants at every stage of the process. This includes submitting formal bids and proposals, managing contracts during the period of performance, and completing the contract close-out process.
Achieving this requires a comprehensive understanding of government agencies and Federal Acquisition Regulations (FAR); compliance with Defense Contract Audit Agency (DCAA) and Defense Contract Management Agency (DCMA); and expertise in federal government procurement and acquisition processes, as well as each step of the contract lifecycle process.
Securing the government contract brings great opportunity for the business who succeeds but they will have to deliver excellence in all of the aforementioned areas.
Advantages of Hiring a Government Contract Management Consultant
Most small business government contractors and grantees lack the necessary expertise in contract management to submit a successful bid or the ability to accurately maintain the award. Hiring an in-house contract management expert is often not financially feasible; therefore, many contractors rely on the experience of government contract consulting services.
An Overview of Government Contract Consulting Services
Small business government contractors may require various contract management services during the typical lifecycle of a government contract including:
Bidding
A government contract typically begins with a bidding process, which will award the most qualified and competitive contractor with the work. Bidding on government contracts involves submitting a proposal in response to a government agency's solicitation for goods or services by evaluating the agency's requirements and responding with a bid that meets those requirements, including pricing, delivery timelines and other contract terms.
Bidders may also need to demonstrate their qualifications, past performance, and compliance with various regulations and standards. Working with a government contract consultant will ensure all of the required information is included in the bid and is easy to locate, providing the best odds at winning the bid.
Negotiation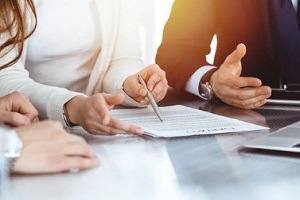 Government contract negotiation involves the process of discussing and agreeing upon the terms and conditions of a government contract. Negotiations may occur before a contract is awarded, during the performance of a contract or during the contract closeout process.
The goal of negotiation is to reach an agreement that is acceptable to both the government agency and the contractor, including pricing, timelines, deliverables and other contract terms.
Modification
Government contract modification involves making changes to an existing contract. While it may seem straightforward enough to make minor adjustments based on circumstances, the process could be quite involved.
Modifications may be necessary due to changes in project scope, budget, timeline or other factors. The contracting officer typically initiates modifications, but contractors may also propose modifications if they encounter issues or changes that affect their ability to fulfill the contract.
A modification may end up changing the contract terms, requirements or pricing, making it imperative to have someone available who understands contract modification thoroughly in order to advise your team on the changes.
Renewal
Government contract renewal involves extending an existing contract beyond its initial term. Renewals may occur if the government agency still requires the goods or services provided by the contractor, and if the contractor has met all contract requirements while performing satisfactorily. Renewals typically involve negotiating new contract terms, including pricing and timelines.
Request for Equitable Adjustment (FAR Clause)
The Request for Equitable Adjustment (REA) is a clause in the Federal Acquisition Regulation (FAR) that allows contractors to request additional compensation or time to complete a government contract due to changes or unforeseen circumstances.
If a contractor experiences unexpected costs or delays that were not included in the original contract, they may submit an REA to the contracting officer, who will evaluate the request and determine whether an adjustment is appropriate.
A qualified government contract consultant will understand this process and facilitate it to ensure it is processed smoothly.
Termination
Government contract termination may occur for various reasons, including default by the contractor, convenience of the government, or mutual agreement between the parties. Terminations often involve various administrative processes, such as fulfilling any remaining obligations, resolving disputes and determining any financial obligations.
Again, having a qualified government contract management consultant available during this phase of the project can be crucial to ensure everyone has the same understanding. This also ensures the contractor will fulfill all requirements of the contract and termination, leaving their reputation intact.
Diener & Associates
In the absence of government contracting expertise, your business may face increased risks that could jeopardize the ability to conduct business with the federal government. These risks include contract termination for convenience, contract rejection, and failure to secure contract renewals or new awards.
Diener & Associates specializes in government contract procurement and acquisition processes, and can provide consulting services through all stages of the contract lifecycle to help mitigate these risks.
If your business is considering government contract consulting services, contact Diener & Associates at (703) 386-7864 or schedule a consultation online.