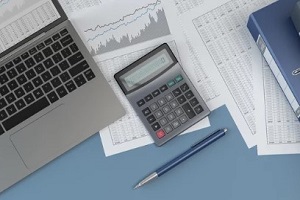 Small government contractors often struggle to maintain compliance with complex regulatory requirements while balancing the demands of operating a business. Many contractors find that outsourcing financial and accounting services to a certified public accounting firm improves compliance with government regulations and contract requirements. A certified public accountant (CPA) is also able to identify opportunities for tax savings and assist with implementing financial strategies to achieve the goals of the contractor.
Choosing the right CPA firm for small government contractors includes their experience working with government contracts and the specific requirements associated with contract awards. The right CPA firm will demonstrate an ability to remain updated with evolving federal regulations and expertise in tax laws and planning. Here is a closer look at what a CPA firm does and how they can benefit your business.
How Can A Small Business CPA Help Me?
CPAs provide various financial services to individuals, businesses and government contractors, including tax preparation, bookkeeping, auditing, financial planning and consulting on other areas of the business. They serve an important role in helping clients make informed financial decisions, reduce tax liabilities and improve financial reporting. Some of the critical duties that CPAs perform include the following:
Tax preparation:

Preparing and filing federal, state and local tax returns for individuals and businesses, and future tax planning.

Bookkeeping: Keeping accurate financial records, including recording transactions, reconciling bank statements and generating financial statements.
Auditing:

Conducting independent evaluations of financial records to ensure accuracy and compliance with accounting standards.

Financial planning:

Providing advice on financial strategy, investment options and retirement planning.

Fraud detection:

Identifying and preventing financial fraud through internal controls, audits and other methods.

Business consulting: Providing advice on business operations, financial management and other important business issues, especially with regards to government contracting. 
For most organizations, the role of a CPA is to provide reliable and accurate financial information and services to individuals and businesses. For small government contractors, this can ensure that an awarded contract is properly fulfilled, which can become the determining factor of future awards.
CPAs vs. Accountants; Is There a Difference?
CPAs have passed the CPA licensing exam, are accountable to state accountancy boards and are held to high ethical standards. In addition to the core responsibilities of an accountant, CPAs are authorized to provide auditing and attestation services.
An accountant is a general term for anyone who performs tasks related to accounting, finance and taxation. Accountants may or may not have professional certifications or licenses, and their expertise and responsibilities can vary widely.
Put simply, all CPAs are accountants, but not all accountants are CPAs. The title of CPA indicates a nationally recognized certification, a higher level of education, training, and expertise in the field of accounting.
Benefits Of Hiring A Small Business CPA
Outsourcing particular aspects of a business, particularly those that involve adherence to federal regulations or requirements of a government contract, can not only alleviate stress, but also reduce errors that could negatively impact the ability to secure future contracts. Understanding the complexities of the Federal Acquisition Regulation (FAR) and Defense Federal Acquisition Regulation Supplement (DFAS) are a requirement for contracting with the government. If a small business fails to comply, they risk losing the current, and future awards. A CPA firm that specializes in government contracts will ensure compliance with these and other requirements.
Financially, a CPA provides an impartial analysis of the financial state of the business and can pinpoint areas where improvements can be made. They collaborate with business owners in financial planning, assisting them in setting practical goals and working towards achieving a better financial outcome.  
Having the professional guidance of a qualified CPA ensures that the record-keeping for the business is accurate and complies with all relevant laws and regulations, reducing the risk of financial disputes or tax audits. This helps safeguard the business assets and maintains the integrity of the business as a contractor. For contractors, accurate financial records are an imperative part of the award.
Many small government contractors will benefit financially by outsourcing their accounting and financial obligations to a CPA. This eliminates the direct and indirect costs associated with maintaining in-house personnel for these tasks. Eliminated overhead costs include salaries, benefits, training and equipment.   Outsourcing to a CPA can also provide access to resources that the business may not otherwise have. By delegating responsibilities to a CPA, the business owner can focus on other areas of the business. With their financial expertise and insights, CPAs help identify opportunities for cost savings and revenue growth, ultimately leading to a stronger bottom line.
Diener & Associates Can Help Your Small Business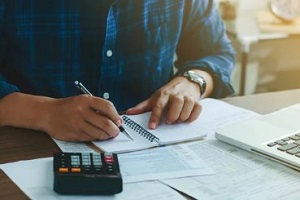 For small businesses or large, outsourcing to CPAs can bring numerous benefits to any business, including providing expert financial advice, ensuring compliance with tax laws, and helping business leaders make informed decisions for growth. CPAs also help reduce the financial stress and workload of business operations, allowing owners to focus on their core operations.
The CPAs at Diener & Associates are experienced with all measures of accounting and record keeping as well as those associated with government contracts, including regulations, taxes and the financial responsibilities. Their services are designed to improve businesses of all sizes. Contact Diener & Associates to learn more about the benefits their CPAs can provide to your business.