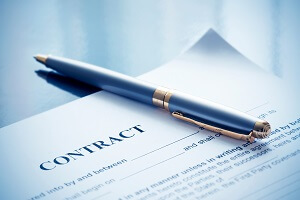 Most contractors submit bids on government contracts with the immediate goal of winning the award. However, successfully obtaining a government award can provide valuable exposure for your business, increasing the likelihood of being considered for future government projects. Especially when working with a professional government contract consulting firm with extensive experience in government contract proposals.
The process of writing a contract proposal that meets all specific requirements, that is compliant and stands out from the competition can be challenging. To be successful at current and future awards, refer to the following guidelines to prepare a robust proposal that will demonstrate the value of your organization.
Adhere to the Requirements
The government's request for proposal (RFP) includes specific requirements that must first be carefully evaluated to determine if your business can meet them. Therefore, answering each requirement in your contract proposal is critical, making your responses easy for the government to locate and evaluate.
Be Professional
As government contracts are highly competitive, multiple companies will vie for the same award. If you force the people reviewing your proposal to search through the information for simple answers, your chances of winning the contract will be diminished. Therefore, ensuring that your proposal is easy to navigate and addresses all requirements clearly is essential.
To the recipient, your contract proposal serves as the initial reflection of your agency's professionalism and accuracy. Therefore, any errors, misspellings, grammatical mistakes or insufficient descriptions of how you intend to fulfill the requirements may convey the impression that you will conduct business in a similarly subpar manner.
To generate a positive perception of your proposal, it is crucial to answer each requirement clearly and concisely, adhering to the format provided by the government.
Be Solution-Oriented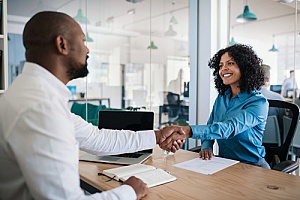 A significant reason for soliciting bids is to identify a solution to a specific issue. Therefore, when crafting your contract proposal, highlight the problem upfront and demonstrate how your company will resolve it within the given timeframe and budget while satisfying all requirements.
By focusing on the presented problem, you illustrate understanding, ensure your proposal meets the government's specific needs, and increase your chances of being awarded the contract.
Outlining your proposed solution and demonstrating how it meets all requirements while adhering to the given budget and timeframe establishes credibility and shows that your company can provide the desired outcome.
Project Confidence
Simply meeting the requirements outlined in the RFP is not enough to distinguish your proposal from the competition. Many companies can meet the stated goals; your proposal should go above and beyond to showcase why your company is the best option.
Highlight your company's extensive experience in performing similar work and showcase past performance that has been exceptional. A proven track record establishes credibility and demonstrates that your company is the best choice for the project. Your proposal must also convey confidence in your ability to meet all milestones associated with the project.
Offer Competitive Pricing
When determining your pricing, evaluate all costs accurately. Follow all instructions provided in the RFP, including using any supplied templates, to guarantee your proposal is compliant and that all required costs are accounted for.
It is also important to be competitive with your pricing while ensuring your company can deliver on the project requirements. An overly affordable bid will likely stretch company resources too thin, while bidding an exorbitant sum will quickly drive the reader to the next bidder. Be sure to provide a competitive price that is as close to your estimated project cost as possible, and be ready to adhere to it once the contract is awarded.
Talk Strategy
Work with your government contract consulting firm to write a proposal for your company's strategy for developing a respectful relationship with the program manager's office and maintaining a transparent working arrangement. It is crucial to avoid surprises when working with the government. Make it clear in your proposal that you will promptly notify them of any problems and provide an honest assessment of how you plan to resolve them.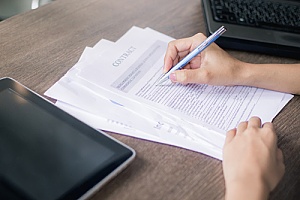 Clearly describe your company's methodologies in your proposal, and clarify how they will lead to the project's success. Your methods should align with the requirements outlined in the RFP while highlighting your company's strengths. By providing a well-thought-out proposal that addresses all of the government's expectations, you can significantly increase your chances of being awarded the contract.
Diener & Associates
Enlisting the assistance of professionals for government contract consulting can ensure your proposal meets the requirements necessary to secure a lucrative bid. The CPA team at Diener & Associates offers government contract services including federal agency compliance and accounting. Their team will work with you to submit competitive and winning proposals and maintain awarded contracts increasing the opportunity for future awards.
Complying with all DCAA, DoD and other government agency guidelines is imperative for achieving and maintaining eligibility of government contracts and to ensure timely payments. Contact Diener & Associates (703) 386-7864 or schedule a consultation online to learn more about their services.