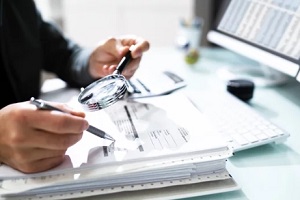 Contracting with the federal government includes adhering to unique regulatory requirements, particularly regarding financial matters. Government contractors can expect to be subjected to potential audits from the Defense Contracting Audit Agency, or DCAA, which ensures that taxpayer dollars are spent wisely on potential contracts.
As a contractor, it's essential to properly understand the DCAA audit process and how to be prepared for related audits.
The Role of the DCAA
Established in January 1965, the DCAA serves the Department of Defense (DOD) by providing standardized audit and financial advisory services related to procurement and contract administration.
Its mission is to promote fair and reasonable contract pricing while safeguarding taxpayer funds. The DCAA performs several types of audits, including pre-award audits, post-award audits, contractor business system audits, and negotiation assistance to contracting officers.
Pre-Award Audits
Before awarding a contract, the DCAA may conduct pre-award audits to assess various aspects of a prospective contractor's business. These audits can include evaluating the proposal pricing, forwarding pricing rates, or surveying the contractor's accounting system. The goal is to ensure that the contractor's proposed costs are reasonable and comply with regulations.
Post-Award Audits
Once a contract is awarded, post-award audits are conducted to examine costs incurred and ensure compliance with regulations such as the Truth in Negotiations Act (TINA) and Cost Accounting Standards (CAS). These audits aim to determine if the contract price was significantly increased due to inaccurate, incomplete, or outdated cost or pricing data provided by the contractor.
Contractor Business System Audits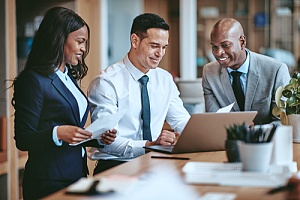 Contractor business system audits focus on evaluating a contractor's internal controls and processes. These audits typically cover the major aspects of business operations, such as accounting, billing, estimating, purchasing, and timekeeping, along with inventory and supply management systems.
The purpose of these audits is to assess the effectiveness and adequacy of these systems in ensuring compliance with regulations and maintaining accurate records.
Negotiation Assistance
The DCAA also provides negotiation assistance to contracting officers upon request. This assistance involves supporting the contracting officer in assessing contract proposals and negotiating fair and reasonable terms.
Resources for Compliance and Preparation
To ensure compliance with DCAA regulations and effectively prepare for an audit, contractors can leverage various resources available. These resources are available on the DCAA's official website (www.dcaa.mil) and offer valuable guidance and information. Some key resources include:
Contract Audit Manual (CAM): The CAM provides detailed summaries of audit objectives and approaches for specific topics, such as accounting management systems and incurred costs. Contractors can refer to the CAM to understand what auditors focus on during different types of audits.
Open Audit Guidance: This includes memorandums to regional directors (MRDs), which guide auditors on specific audit policies and areas. Reviewing MRDs can give contractors insights into the DCAA's audit policy and expectations.
Standard Audit Programs: Audit programs are available by activity code and contain references to the applicable audit guidance in the CAM. Contractors can review these programs before an audit to familiarize themselves with the expected procedures and requirements.
Criteria for Adequate Contract Pricing Proposals: This document outlines the criteria the DCAA uses to evaluate the adequacy of pricing proposals. Contractors should review these criteria to ensure that their proposals meet the necessary standards.
Information for Contractors (DCAA Pamphlet #7641.90): This resource is designed to help contractors understand the contract audit process and navigate its requirements effectively.
Federal Acquisition Regulation (FAR): The FAR is the primary source of regulation for federal agencies and contractors when acquiring supplies and services. Contractors should familiarize themselves with relevant sections, such as cost principles (FAR Part 31), contract negotiation (FAR Part 15), and contract clauses (FAR Part 52).
Best Practices for Audit Preparedness
Being well-prepared for a DCAA audit is imperative for contractors. Some best practices to consider include the following:
Determine Audit Applicability: Understand which contracts or provisions subject your business to DCAA audit. Consult with external accountants or government contracting consultants if you need clarification.
Review DCAA Resources: Visit the DCAA website and thoroughly review relevant audit programs and guidance in the CAM. Seek advice from external auditors to gain insights into the auditor's perspective and expectations.
Prepare Requested Documentation: Obtain a list of items the auditor will request and organize the corresponding audit work papers in advance. Ensure that your documentation is presented logically, facilitating the auditor's review.
Designate a Point of Contact: Appoint a knowledgeable individual within your business to be the primary contact during the audit. This person should understand the operations and regulations related to government contracts and maintain open communication with the auditor.
Maintain Copies and Communication: Keep copies of all documents provided to the DCAA auditor and maintain open communication throughout the audit process. This will help address any potential questions or concerns that may arise later.
Retain Audit Reports: Keep copies of interim and final audit reports for your records. These reports can provide valuable insights and serve as references for future audits.
Why Diener is Your Perfect Partner for Maintaining DCAA Compliance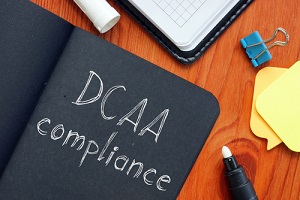 As a team of experienced CPAs, Diener & Associates understands the complexities of DCAA compliance and the importance of being prepared for DCAA audits. We recognize that navigating the regulatory landscape can be challenging for government contractors; we are here to help.
Don't let the prospect of a DCAA audit cause unnecessary stress — contact Diener & Associates today to learn how our expertise can support your government contracting endeavors and ensure that your business thrives in the federal marketplace. Let us be your trusted partner in achieving DCAA compliance and financial success.