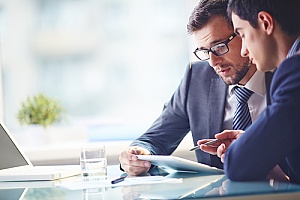 Navigating government contracting can be challenging, especially when adhering to the strict guidelines set forth by the Defense Contract Audit Agency (DCAA). One of the most imperative aspects of maintaining compliance is accurate and efficient timekeeping. As a government contractor, it is essential to understand how to complete a DCAA compliant timesheet to ensure the success of your business relationship with the U.S. government.
This comprehensive guide aims to provide you with a detailed understanding of the timekeeping process, along with DCAA timekeeping requirements and best practices to help maintain compliance and avoid costly mistakes.
Understanding the Importance of DCAA Timekeeping Compliance
The Defense Contract Audit Agency (DCAA) enforces compliance with the Federal Acquisition Regulations (FAR) among government contractors, ensuring ethical and efficient use of government funds. Non-compliance can lead to exclusion from future contracts, difficulties partnering with other federal contractors, and even voiding existing agreements.
DCAA compliant timekeeping, which involves accurate and consistent monitoring and recording of employee work hours, is a crucial aspect of compliance. Inadequate timekeeping can negatively impact a contractor's chances of being awarded future contracts and raise concerns about their ability to manage labor costs and resources. DCAA timekeeping compliance is vital for maintaining positive relationships with federal organizations and securing future government contracting opportunities.
Establishing a Timekeeping Policy for DCAA Compliance
A well-defined timekeeping policy is essential for maintaining DCAA compliance and ensuring accurate tracking of employee hours. To create a robust timekeeping policy, organizations should begin by outlining clear procedures and expectations for timekeeping, including instructions for completing timesheets, updating frequency, and the process for allocating time to projects and tasks.
Steps for Filling Out a DCAA Compliant Timesheet
With a solid understanding of DCAA timekeeping requirements and a compliant timesheet system in place, follow these steps to fill out a DCAA-compliant timesheet:
Record Daily Hours Worked: Employees must record their hours worked each day, including regular hours, overtime, and leave hours. This ensures that the timesheet accurately reflects the employee's work for each day without gaps or inconsistencies.
Allocate Time to the Correct Project or Task: When recording hours worked, employees must allocate their time to the appropriate project or task. This helps to ensure accurate billing for government contracts and prevents disputes or confusion during audits.
Include Descriptive Information: Employees should include descriptive information for their work activities, such as task names, project numbers or other relevant identifiers. This helps supervisors and auditors understand the nature of the work performed and assess its appropriateness.
Record Time in Decimal Format: To maintain consistency, employees should record their hours in decimal format rather than hours and minutes (e.g., 7.5 hours instead of 7 hours and 30 minutes). This makes it easier to perform calculations and generate reports.
Sign and Date the Timesheet: At the end of each pay period, employees must sign and date their timesheets to certify the accuracy of the information recorded. This is an imperative accountability measure to ensure that timesheets meet DCAA standards.
Supervisory Review and Approval: Once an employee has completed their timesheet, a supervisor must review it for accuracy and compliance with DCAA timekeeping requirements. The supervisor should check for any discrepancies or inconsistencies and address them with the employee before approving the timesheet. Supervisory approval is vital to ensure that timesheets meet DCAA standards and provide an additional layer of oversight.
Retain Timesheet Records: After timesheets have been completed and approved, they must be retained for a minimum of two years, as they may be subject to future audits. It is essential to have a secure and organized system in place for storing timesheet records, whether electronic or paper-based.
Tips for Ensuring DCAA Timesheet Compliance
Regular employee and supervisor training on DCAA guidelines and best practices is essential to ensure ongoing compliance with DCAA timesheet requirements. Implementing internal controls, such as regular internal audits, can help identify potential issues before they become problematic.
Staying current on any changes to DCAA regulations and establishing clear communication channels for timesheet-related questions or concerns promotes transparency and encourages compliance with DCAA timekeeping requirements.
Ensure That Your Timesheets Are DCAA Compliant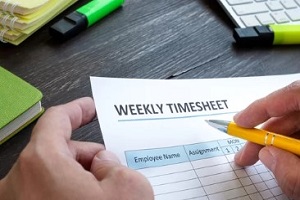 When navigating the complexities of DCAA compliance, partnering with experienced professionals is invaluable. Diener & Associates has decades of experience in government contracting and understands the intricacies of contractor regulations and DCAA timekeeping requirements. Our team of knowledgeable CPAs is well-equipped to assist you in adhering to DCAA compliance and can provide expert guidance in navigating this often-challenging area.
By partnering with Diener & Associates, you will gain access to a wealth of expertise and support, ensuring that your business remains compliant with DCAA timekeeping requirements. Contact Diener & Associates today and discover how our team can help you succeed as a government contractor.