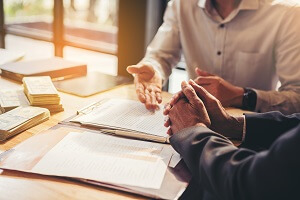 Many businesses want to compete for federal contract awards. However, the highly complex process can be challenging, and to some, quite daunting. It is important to remember that when applying for government contracts, very specific rules and regulations must be adhered to beyond your offered services.
To overcome these hurdles, businesses seek the expertise of government contract consulting services. Here is a look at what contract consulting can do for your company.
How Do Contracts With the Government Work?
The world of government contracts is as complex as it is expansive. Understanding all the requirements of the process and the complicated network that will connect you to the desired government agency will help your business stand out amongst many competitors.
In short, the federal government buys services from private companies. To begin their search, the government first compiles a detailed description of what needs must be met, the precise parameters by which this must be accomplished and the deadline by which it must be completed.
This information will be advertised for a set period of time and businesses will have the opportunity to submit proposals outlining the details of what they can supply, costs and other pertinent information.
Once the contract is awarded to a contractor, the parties may negotiate details, create contracts and finalize them.
Why Hire a Consultant?
As with any bid you submit to a prospective client, the bid you propose to the government must be compelling, clear and concise. Additionally, it must meet very specific requirements including any that may be relative to individual departments of the government.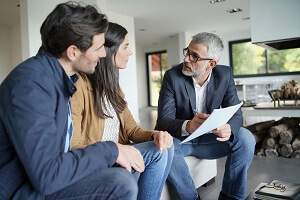 These contracts are highly competitive; many will go to seasoned contractors simply because they have learned the nuances to gaining a contract. Hiring a consultant can significantly improve your ability to successfully compete with other bidders.
A government contracting consultant will provide the resources necessary to create a well-balanced proposal. In addition, they have a deep understanding of the industry and will guide you toward the process of partnering and profiting from the contract.
What Does Your Consultant Do?
Contract consultants are experts in helping companies create and prepare contract proposals to best benefit their business and assist the government with their needs. Here are some specific and valuable ways that government contracting consultants can help you:
Register as a Government Contractor
A business must become a registered government contractor, which includes applying for federal and state tax ID numbers, registering your business with the Small Business Administrations and securing national security clearances. The business will also have to register in the System for Award Management (SAM). A consultant will guide you through the complete process.
Evaluate Services
One of the top benefits a consultant can offer you is evaluating your services. Reviewing and improving each of your services will help you know which ones to highlight and when.
As you begin partnering with agencies, it is important to understand how to fulfill the contracts you have been awarded. Knowing how to improve your services in order to do this will ensure your success for the contract you receive, as well as the chances of future awards.
Proposal Creation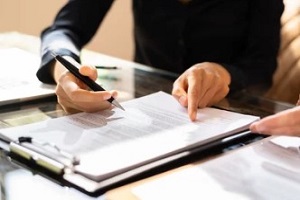 You must create and present proposals to make connections and continue networking. A contract consultant can help you create an effective proposal that includes the details of pricing, requirements and more. Government pricing is a highly complex portion of contracting and can often involve changes of which a contract consultant will be aware of.
Consultants also provide you with expertise when strategizing the best final approach to take which may depend on which agency you are submitting a proposal.
Contract Management
Creating a business relationship with the agency you are contracting to is important. This relationship will be filled with moving parts; consultants can provide beneficial advice regarding negotiations with a potential client.
A contract can involve people from different areas on both the government and the contractor's sides. This scenario can often lead to miscommunications; a consultant is a great way to avoid many of these which can deteriorate quickly.
In addition to mitigating disputes, sometimes a contract may need modifications. These can be related to cost, delivery, conditions, etc. Modifications to a contract necessitate the level of attention and specific requirements as an initial contract, but with different parameters. While this can be difficult due to all the moving parts, a consultant can direct you through the correct format.
Business Systems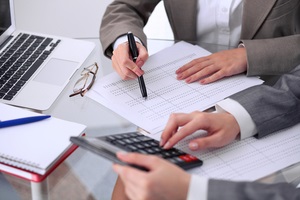 Business systems provided by a government contractor must keep operations functioning successfully to maintain organization and consistency throughout the relationship. Companies may lose money when a business management system is flawed and is not in line with the requirements of a contract.
A consultant allows you to uncover any deficiencies in such a way that is beneficial for both the contractor and the government. This may include a full review of current systems and bridging any gaps.
Where You Can Obtain Services
Diener & Associates has been a leading provider of government contract consulting services in the DC metropolitan area since 1989. Our experienced team provides solutions to improve your contract success for current, pending and future awards. To make an appointment, contact Diener & Associates at 703-386-7864 or online to begin.